What is the US Equal Employment Opportunity Commission (EEOC)?
Anti-discriminatory practices sound like common sense in the modern workplace. However, it wasn't until the Civil Rights Act of 1964 that professional discrimination became illegal in the United States.
The EEOC is an agency that interprets and enforces federal laws regarding discriminatory practices. These interpretations provide an outline for businesses to follow and protect workers from unfair actions based on gender, race, disability, religion, age, or sexual preference.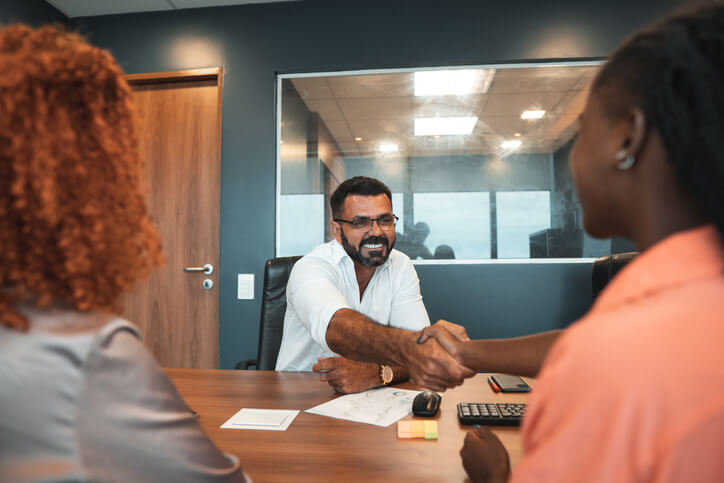 What Does the EEOC Cover?
Despite first impressions, the EEOC doesn't exclusively help employees. Its primary purpose is to create working environments where everyone is treated equally without discrimination or favoritism. This goal includes guiding companies to adopt ethical policies in the first place. While the agency's total responsibilities are complex, they can be roughly broken into three categories.
Assisting in Conciliation and Litigation
Federal law for workplace discrimination applies to any business with fifteen or more employees. Some states have adopted more favorable discrimination policies like California's Fair Employment and Housing Act (FEHA) which applies to any business with at least five employees. So, it can be safer to contact a private lawyer, depending on where you reside.
When the EEOC receives complaints of discrimination, there are two routes to take: conciliation and litigation. The former option has the employer and employee discuss some form of restitution or agreement for the discrimination.
If the EEOC pursues litigation, its first step is establishing a "prima facie case." This refers to the victim's ability to produce enough evidence to convince a willing jury. In discrimination cases, even circumstantial evidence can be very compelling.
Even if the victim is proceeding with a private lawyer, it's still worthwhile to contact the EEOC as soon as possible. The EEOC can issue a "right to sue," which effectively resets the timer on how much time the victim has to report discrimination.
This timer is roughly 180 days from the last instance of discrimination but can vary depending on the situation. For example, federal employees must contact the EEOC within 45 days of the event.
Protecting Federal Employees
The EEOC protects federal employees and job applicants in cases of:
Race
Color
Religion
Sex
National Origin
Age
Disability
Genetic Information
There are safeguards against other forms of discrimination, like political affiliation, but the EEOC does not cover those.
Every federal agency is required to post information on contacting the EEOC and meeting one of its counselors. The EEOC will then investigate the accused federal agency for up to 180 days to determine foul play.
Federal employees have stricter timelines for reporting workplace discrimination as the EEOC gives precedence over handling governmental agencies.
Establishing Regulations
It's difficult for businesses to fully understand what changes and additions to federal law mean for their operations. So, the EEOC creates regulations that provide HR departments with clear-cut rules to follow.
Creating a new regulation starts with a Notice of Proposed Rulemaking (NPRM) or an Advanced NRPM. This step announces the EEOC's intent to make a change and allows interested parties a chance to voice their opinions.
The commission will then go into a vote to introduce a final regulation. The complete list of federal workplace discrimination laws is in Title 29 of the Code of Federal Regulations (CFR).
What Types of Discrimination are Enforced by the EEOC?
As previously mentioned, the EEOC doesn't act on behalf of all forms of discrimination. Notable exceptions include political affiliation and marital status.
However, it covers some of the most common workplace discrimination claims.
Gender Discrimination
Equal pay is a complex issue. The Equal Pay Act stated that women and men need to receive equal pay for the same work. However, there are many loopholes in this act that allow for discrimination.
A woman could be given a lower-paying position or be criticized more during performance reviews. These ultimately lead to an overall lower salary and chances for promotion within a business.
Pregnancy discrimination is a unique subset of this. In 1976, the Supreme Court decided that pregnancy was not protected by Title VII of the Civil Rights Act. The courts later overturned this decision, which is now considered a form of sex discrimination.
It is essential to know that the EEOC does not handle parental status discrimination.
Disability Discrimination
The Americans with Disabilities Act (ADA) requires employers to make reasonable accommodations for disabled employees. The ADA defines a disabled individual as someone who "has a physical or mental impairment that substantially limits one or more major life activities."
Reasonable accommodations include making facilities like bathrooms and entrances accessible to disabled employees. Debating reasonable accommodations is tricky since it depends on the employer's resources. After all, a large corporation could easily accomplish what is difficult for a small business.
Age Discrimination
Age discrimination occurs when others believe an individual is too old or young for a job. Unfair treatment includes being left out of training courses or passed up for long-term growth opportunities.
However, age discrimination does not cover instances with objective justification. If accident rates among teenage drivers are more frequent, then it would be an objective justification for a driving service to refuse a job to a teenage applicant.
The Age Discrimination in Employment Act (ADEA) was set up in 1967 to protect employees and job applicants from discrimination. This act applies to anyone at least 40 years old and requires employers to give equal benefits to more senior staff.
What to Do as a Victim of Discrimination?
It's often best to speak to the Human Resources (HR) department directly and try to solve the problem internally. Companies may view contacting a lawyer or the EEOC as a form of escalation and make things worse.
However, acting quickly is vital if no agreement or action is made. Contacting a private lawyer and getting a free consultation is an excellent first step. These consultations are often given at a highly discounted rate, if not free, and victims get a better idea of what legal protections they can leverage.
Issuing a complaint to the EEOC can be done at one of their offices or by mail. The EEOC has an office locator map on their website to find their closest location to you.
You'll want certain information ready to hasten the process and ensure you meet the EEOC's deadlines.
Victim and employer's contact and vital information
List of events that can serve as evidence
Dates of the discriminatory events
Descriptions of how others are treated