How to Report a Crime?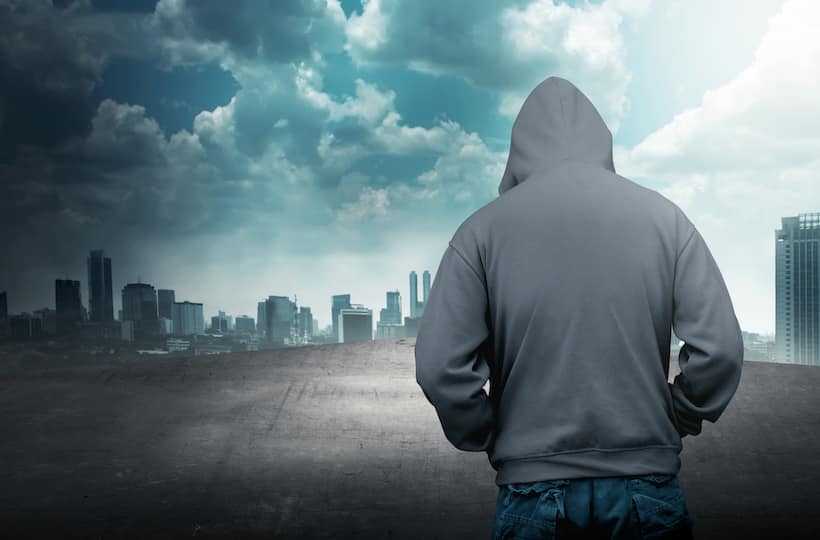 With violent crime and threats of terrorism on the rise in America, it is more important than ever for regular citizens to be mindful of suspicious activity and promptly report it to law enforcement officials.
Although you may have reservations or even feel nervous about reporting a crime, it is your civic duty to help protect your neighborhood and our country. There is a national program to help citizens stay alert and know when to report a crime, it is called "If You See Something, Say Something®."
This guide will make it easy for you to know what to do and who to contact to report a crime or any suspicious activity that you witness.
What Types of Crime to Report
There are many types of crime that you may witness or be aware of, and different divisions of law enforcement handle each type. The most common crimes you may have information about are listed below and what you can do and expect when you report the crime.
Recognizing a Criminal From the News
Whether you watch American's Most Wanted or see a criminal on the news and then spot them out somewhere, never approach them or try to apprehend them yourself. Instead, call 911 and report the sighting to local police or visit your local police department to file a report. Try and remember all the details about what you saw, what they were wearing, what they were doing, who they were with and what type of vehicle they were driving.
If You Receive a Bomb Threat
First, try to stay calm and if you can, keep the caller on the line and ask a few questions so you can pass along the information to law enforcement. These questions below may help law enforcement find the bomb and disarm it before anyone gets hurt. Record the call if you can.
Where is the bomb?
What does it look like?
When will it explode?
What kind of bomb is it?
How will the bomb be detonated?
Did you plant the bomb?
Quickly notify the police after hanging up with the caller and inform them of everything the threat outlined.
Human Trafficking
If you notice someone, who appears be held against their will, possibly working long hours or seems nervous, drugged or tense you may be witness to human trafficking. If the person is underage or appears physically abused, this could be even more of an indicator. You must take action quickly.
You can contact the National Human Trafficking Resource Center directly at 1-888-373-7888 or text the word HELP to BeFree (233733).
Sexual Assault
Sexual assault is a pervasive crime which often goes unreported. If you witness a sexual assault crime happening, contact 911. If you find out that someone is being sexually abused, you may contact the National Sexual Assault Hotline 24-hours a day at 1-800-656-HOPE (1-800-656-4673). You can also contact local police to report a sexual abuse.
Child Pornography
If you become aware that someone is engaging in child pornography, it is critically important that you report it as the safety of children is at risk. USA.gov defines child pornography as "any kind of visual depiction of sexually explicit conduct involving a minor (any person younger than 18). This includes drawings, cartoons, sculptures, paintings, photographs, films, videos, or computer-generated images or pictures."
To report suspected child pornography contact the National Center for Missing and Exploited Children online at CyberTipline.com or you can call them at 1-800-THE-LOST (1-800-843-5678).
Complaint About a Law Enforcement Official
It can be scary to be mistreated by law enforcement but it can occur, and you must report it so that the behavior will stop and no one else gets hurt. Law enforcement officials are subject to the same laws we are, and they are not permitted to mistreat civilians.
Contact the chief of police in your local police department to file a complaint against the officer in question. Be sure to also send a copy of the complaint to internal affairs for that organization and keep a copy for yourself as well.
Drunk or Reckless Driving
Most of us have witnessed kids fooling around driving recklessly or a driver swerving all over the road. These types of things are potential for severe injury or even death and should be reported. You can call 911 from your car to report where you saw the reckless or unusual driving behavior so that state law enforcement can quickly check it out. Try to identify the color, make and model of the car and if possible the license plate. You will need to describe the behavior and the location of where you witnessed it.
Reporting Other Crimes
It is easy to shy away from reporting crimes, which seem minor but they indicate a more significant issue for us as a community. If you witness the theft or destruction of property, drug activity, or any violent crime, do your part and report it immediately.
You can contact local law enforcement with your tip, or if you believe the crime is a felony, you may want to contact the FBI by calling 1-800-CALL-FBI (1-800-225-5324).
How To File a Police Report
When you feel that you have information valuable to law enforcement you need to contact your local police department. Using RecordsFinder.com you can find your local police department information. You should go there in person and be prepared to provide the following information:
A detailed description of what suspicious activity you witnessed.
The date, time, and location of the incident.
A physical description of all parties you witnessed.
A description of any vehicles used in the crime.
If you know where the people involved went, you should also share that information.
Your name and contact information in case the police need to follow up with you with further questions.
Most local police departments now have online systems where you can report a crime online for things such as stolen property, destruction of property, and damage from individuals.
How to Anonymously Report a Crime
You live as a responsible citizen and want to do your part to help, but you may have fear about reporting a crime and the backlash of a criminal finding out your identity. These are times when you want to report the crime you witnessed anonymously. Thankfully, there are a few ways you can report a crime anonymously.
There are organizations designed to protect your anonymity such as CrimeStoppers and WeTip who take your information and pass it along to the proper authorities while maintaining secrecy about your identity.
You can also call 911 to report crime from a public phone location.
Some local police departments have phone or online tip lines that take information anonymously so you can do your duty without feeling the fear of being exposed.
Who To Report To
If you witness a crime in progress, it is best to contact local law enforcement immediately by calling 911. For other situations where you may not know which jurisdiction the crime falls under, you can refer to this guide below:
Suspicious Activity
Any suspicious activity that you witness should be reported to your local police department. You can fill out a report in person or call 911.
Missing Children
If you have information about a missing child, you should contact the FBI to report it. Missing children fall under the FBI's jurisdiction and are a federal matter.
Chemical Crimes and Security
If you have a concern over some chemical-related activity that you are aware of, you should contact the Chemical Facility Security Tip Line (CFATS) at 877-394-4347 (877-FYI 4 DHS) to report the details.
Cybersecurity Crimes
You may have information on cyber crime, and if you need to report it, you can do so by following the links below:
Suspicious Activity in or Around a Federal Building
If you see or hear anything suspicious happening close to or in a federal bustling, do not wait, contact the officials immediately by calling 1-877-4FPS-411 (1-877-437-7411).
Criminal Activities
If you believe you have information about national crime activity you must report it to the proper authorities. From within the United States, Mexico, and Canada, you may call 866-347-2423. If you are calling from any other country, you can dial 802-872-6199. You may also submit an anonymous tip online here (www.ICE.gov/tips).
Terrorism
Terrorism falls under the federal government for jurisdiction, and you must contact local FBI agents to report any crimes that you suspect might be related to terrorism.
You can contact the FBI online here.
You can find your local FBI office here.
If this is an international crime, you can locate the correct office here.