I've Lost My Driver's License; What Should I Do?
You pat your pockets, and a chill runs down your spine: You've lost your wallet. It happens to the best of us, and unfortunately, a lost wallet also means a lost driver's license.
Replacing your driver's license can be a pain and require sifting through databases to find important documents. With advanced search engine software, this can be a breeze; but what documents do you need to search for?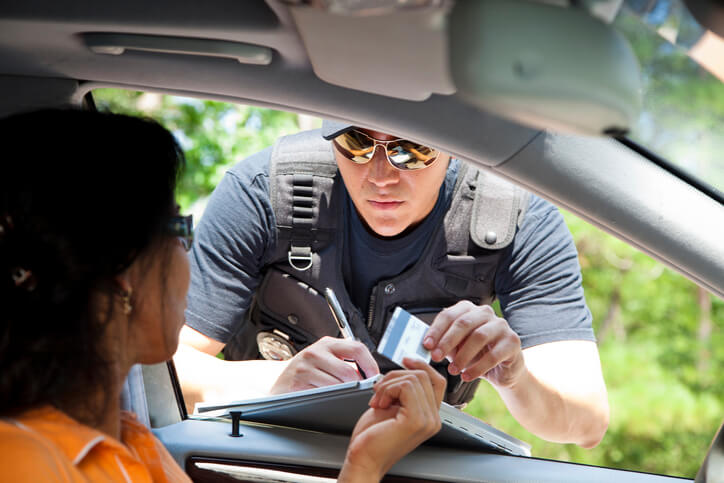 What Do I Need to Replace A Lost Driver's License?
What documents you are required to have changes depending on your state. You may have some of this information on hand, while other pieces can be through a search engine.
These documents can include:
Social Security Card or Number: Some states may only require the social security number itself, while others may want to see your SSN card.
Driver's License Number: While not required in all states, some may need you to provide your driver's license number (not an easy task when the license is missing!)
Proof of Residence: Several documents can qualify as proof of residence, including a credit card statement, lease agreement, utility bill, or mortgage statement. If you have a paperless filing system, a billing statement from your online account can work as well.
Birth Certificate: Your date of birth will suffice in some areas, while others may require your full birth certificate.
Eye Exam Paperwork: Certain places, like Washington state, may require you to take an eye examination or provide paperwork from an eye exam.
5 Steps To Replacing Your License (Online and In-person)
Once you have called every place you think may have your license without success, it's time to start the replacement process. The two most common ways to replace a lost driver's license are online or in person. But, no matter what method you choose, the process follows five simple steps.
Online
For those with easy access to the internet, replacing your license online can be an easier choice. Without your license, driving to the DMV may result in a citation.
Here are the five steps to replacing your license online:
Make a Report
For a handful of states, you are required to file a police report regarding your license status. This applies whether you simply lost it or it was stolen. Even if your state doesn't have this requirement, you should always report a stolen license. If the thieves end up using your license information for fraud, the police will have an easier time finding them if a report has been filed.
Check the Process for Your State
The procedures for license replacement can vary from state to state, and it's best to check for specific instructions on your area's official DMV website. While almost every state has online replacement, you'll still want to check if there are any special requirements in your area.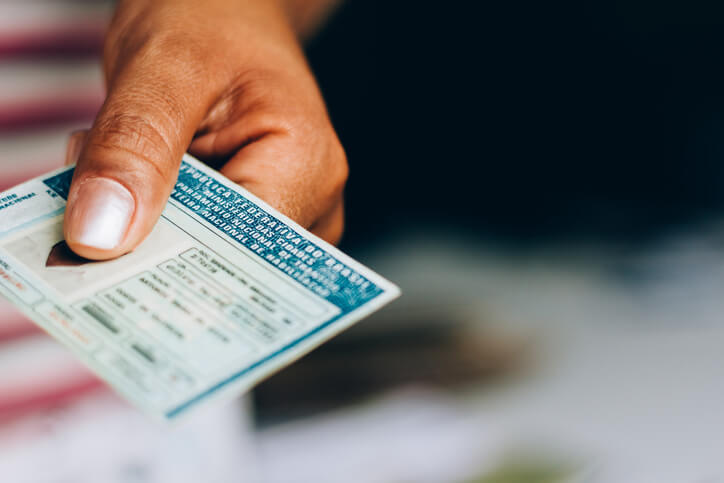 Fill Out a Replacement Request Form
Many states require a filled-out application for lost license replacement. These aren't tricky documents to complete and usually ask for personal information for verification. Your state's DMV will compare the driving records on file and match them with the documents you have provided.
Turn in the Paperwork Online and Pay Any Fees
Once you've finished the forms, you can submit them through your state DMV's online portal. You'll then pay a license replacement fee, which generally ranges between $5 and $35. You'll then be allowed, in most cases, to print your temporary license. You can use this to legally drive while you wait for the official license to arrive in the mail.
Wait for Official License to Arrive
Depending on what area you live in, your license may take up to four weeks to arrive at your home. Until it does, your temporary license will work for most situations. One issue you may run into is gaining entry into bars or the purchase of liquor. Due to how easy paper licenses are to fake, some establishments may refuse to take your temporary license.
In-Person
For those without a reliable internet connection, going to the DMV in person may be their only option. Whether you take public transportation or find a ride there, it's essential to get your license replaced so you can legally drive.
Here are the five steps to replacing your license in person:
Make a Report
This step does not change, regardless of your method of replacement. Even if your state doesn't have it as a replacement requirement, it's best to make a report. It can help protect you from fraud and assist law enforcement in finding the guilty party.
While walking into the DMV is an option, it's not an efficient option to choose. Walk-in appointments are first-come, first-serve, and can mean waiting hours in the DMV. The best way to get served quickly is to make an appointment ahead of time.
Make a DMV Appointment
You can go online and make your appointment there if you have access. If not, you can call in to schedule your appointment. Either way, make sure to do so ahead of time: many of the best slots will be taken early, and you may find yourself with an early morning or evening slot that breaks up the flow of your day.
File a Replacement Request Form
As with filing online, you'll need to fill out an application for license replacement. Again, you'll use the information from the documents you assembled to complete the form. The DMV uses these forms to verify your identity and protect you from fraud.
Turn in Paperwork and Pay Any Fees
After finishing up your form, you will bring it to your appointment and give it to the DMV employee who assists you. They will also ask for your verification documents and then request payment of associated fees.
Receive Your License Or Wait for It To Arrive
In some states, you may receive your official license replacement immediately after your appointment has concluded. In others, you will get a temporary and mailed your official license two to four weeks afterward.
What Happens If My Request Is Rejected?
While it's not common to have a replacement request denied, there are certain legal reasons it may occur, like an ongoing investigation. If this rejection happens, you can talk with law enforcement or the DMV to figure out what is happening. If their inquiry is dropped, you should be able to replace your license.
You may have also failed to provide the proper documents, in which case you need to find those records so you can meet all your state's requirements.
Finding the Documents You Need Can Be Difficult
Finding the necessary documents to replace your lost driver's license can be time-consuming. The best way to find the information you want fast is with an advanced search engine like Records Finder.
If you want a comprehensive driving records search engine, you won't find a better tool on the market. If you want to save time and money, don't wait; try our advanced search today!