Car History Guide, Benefits, Importance
With dozens of different car-buying scams and consumers defrauded to the tune of billions each year, finding a vehicle's history is an essential part of the car-buying process. There are countless benefits to checking your car's history, with reports providing a variety of important details that can help you make a more informed financial decision.
Importance & Benefits of Checking Car History
Checking your car history can give you vital details like:
Accident History
Odometer Readings
Open Recalls
Damage

Service History
List of Repairs
Number of Previous Owners
Title and Lien Information
This information provides a variety of benefits that can ease your car-buying experience, from identifying hidden damage to avoiding common car-buying scams. Taking the time to carefully read through your report can give you a more complete idea of the vehicle you are purchasing, helping you get the best deal possible.
1. Determine Missed Repairs
What is a car history report? A car's accident history can give you a window into all the damage your vehicle has suffered since its manufacturing. Significant collisions and crashes could be a sign that your car could have hidden damage; even the most highly trained automotive professionals make mistakes, and things can be missed during an inspection.
If there is a large crash in your vehicle's accident history, any of the intricate systems that comprise your car could still hold onto the evidence. Rollover accidents, for example, can damage your car's chassis in a number of small ways that can stick around, even after extensive repairs. With a vehicle history report, you can determine whether the car should get a new inspection before your purchase is finalized.
2. Verifying the Mileage
The biggest indicator of wear-and-tear is a car's mileage, and a car history report can provide the exact number of miles your vehicle has been driven. You can use this information to compare the number provided by your dealership, the mileage on the dash, and the reported mileage on any associated paperwork. That way if you see a discrepancy you can address it with the seller before buying the vehicle.
If the odometer displays a different number than your report provides, that could be a sign your vehicle has been tampered with. If the seller gives you a different number, that could mean they are trying to pass off an older vehicle for an inappropriately high price.
3. Avoid Car-Buying Scams
While purchasing a used vehicle can save you thousands of dollars, it can also bring a certain degree of risk. If you don't do the proper research beforehand, you are likely to fall prey to one of the many car-buying scams. Car history reports are especially adept at preventing three specific types of scams: Odometer Rollback, Title Washing, and the dreaded "Lemon Car."
Odometer Rollback: Odometer rollback is a specific type of vehicle tampering that involves adjusting the odometer to artificially lower a vehicle's mileage and increase its sale prices. This can be dangerous, and unknowingly driving a high-mileage car can lead to unexpected equipment failure and injury.
Title Washing: Vehicle title washing involves the purchase and repair of a heavily damaged vehicle that has received a "salvage" title. After the repairs are complete, scammers will transfer the car to another state and lie to the DMV about its history. This way they can acquire a clean title, and sell the car for more than its actual value.
Lemon Car: A "Lemon Car" is a vehicle whose value has been misrepresented omitting details about defects or attempted repairs. Different states define a "lemon" based on separate criteria, but usually a lemon car has significant defects that affect its value or safety.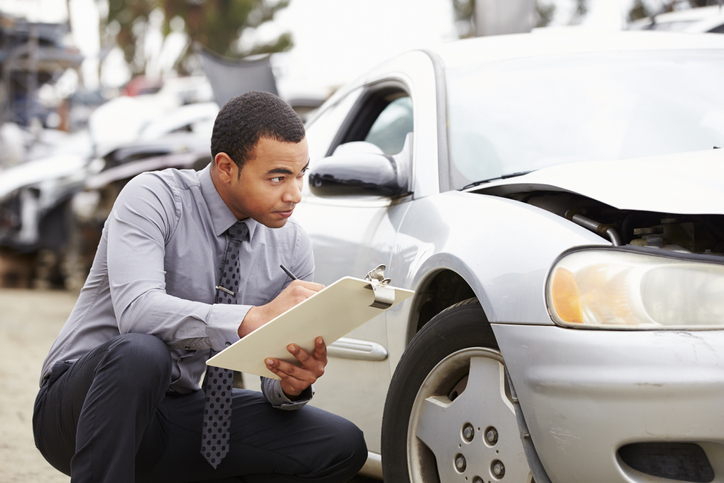 4. Prevent Repossession
A car history report can provide a list of active liens against your vehicle, which can indicate that the seller still has loans to pay off before they can officially transfer ownership. If a seller doesn't disclose an active lien and you purchase the car, creditors and other lending parties have the right to repossess the vehicle. By discovering liens before the sale is finalized, you can discuss how the balance will be paid off, or whether the old loan will be rolled into a new one before transferring the car's title.
5. Save Time and Money
Buying a used-car can be a stressful process, and sometimes a deal can seem too good to be true. Working with unscrupulous dealerships or sketchy private sellers requires accurate data; without this, your chances of being scammed increase dramatically.
Getting a car history report can give you peace of mind, allowing you to have the information necessary to verify any claims being made by the seller. The more detailed the report, the better; while free reports are better than nothing, comprehensive car history reports can save you more time and money in the long run.
Ways to Get a Car History Report
The easiest way to get a car history report is to conduct a VIN check. Your VIN, or vehicle identification number, is a 17-character code used to identify your car's individual registration. There are three simple steps you can follow to complete a check and get your report.
1. Find Your VIN
There are several places you can find your VIN number:
Vehicle Registration
Insurance
Car Window Sticker
Dealership Paperwork
Engrave Plate On Driver's Side Dash
Once you've found the 17-character code, you can take that information and find the service you'll use for your report.
2. Choose Your Service
You have two primary options when it comes to getting your car's history: a basic government report, or a comprehensive third-party report. Organizations like the National Insurance Crime Bureau (NICB) have a free VIN check on their website, but this often lacks the more detailed options available through third-party services.
3. Get Your Report
Once you've entered your information you should receive a car history report containing a variety of facts and figures like the number of previous owners, vehicle accident history, and history of repairs.