Jail and Inmate Search in North Carolina
NC's Department of Public Safety operates and maintains their 97 jails and 57 prisons. They are committed to the safety and security of their 37,143 inmates. The state also oversees another 83,746 people on probation and 12,150 inmates on parole. Most inmates in North Carolina are male (34,099), and the rest (3,044) are female. 39% of inmates are in because of property crimes, 38% public order crimes, 23% of crimes against another person, 1% unreported. 21% are age 26-30 years old. 1,366 inmates are engaged in full-time education, and another 1,423 participate in part-time educational programs.
Table of Contents
What are North Carolina Jail Records?
North Carolina jail inmate search records are the details that follow each inmate through the prison system. Administrators keep track of every action item and event that happens to a prisoner from the time they are arrested until they complete the terms of their parole. Each time a prisoner is moved to a new facility, the record is updated. All different types of law enforcement agencies keep jail records and share them to make things seamless. Some of the North Carolina inmate search records such as court documents, arrest records, warrants and other items are also available to the public.
How to Search for Inmates in North Carolina
North Carolina makes it easy for you to locate someone in prison or jail. The offender locator form allows you to select criteria like name, ID, gender, race, status, birth date or age range. From there you will see a list of results. You can click on each one to see the full details. Some of them have a mug shot. Most have the name, gender, race, birth date, age and the facility they are detained in. You can also read details of their offenses and incarceration records. You may also use a North Carolina prison inmate search online to find someone in prison.
Creating Public Jail Records
When someone enters the state jail system, a file is opened, and from there on, their jail record is updated frequently. NC creates and uses jail records to monitor, manage and facilitate rehabilitation for each inmate. These records follow each prisoner as they navigate through the penal system. Each time they visit the courthouse, receive sentencing, are moved or participate in prison programs, the record is updated. Jail records are shared among law enforcement and kept online. You can find them via using North Carolina inmate records search tool.
Criminal Justice Quick Facts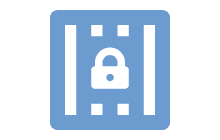 North Carolina Imprisonment Rate:
358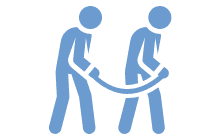 Prison Population:
34,596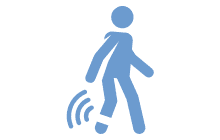 Probation Population:
85,634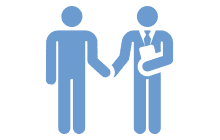 Parole Population:
11,744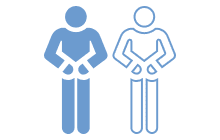 Racial Disparity in Incarceration Rate:
Black : White Ratio - 4.3:1
Hispanic : White Ratio - 1.0:1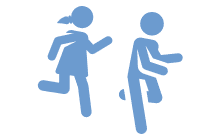 Juvenile Custody Rate (per 100 000):
60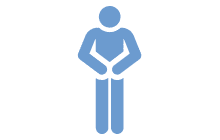 Disenfranchised Population:
91,179 (1.18%)
Disenfranchised African Americans:
42,905 (2.63%)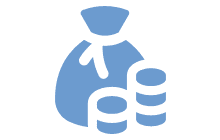 Corrections Expenditures (in millions):
2,031
North Carolina Prisoner Statistics by Gender
The number of North Carolina prisoners at the year-end of 2016 was 35,697, that saw a 2.5% decrease compared to the previous year. Females made up 7.6% of prison population while the number of male prisoners counted 32,985 in 2016.
5 States with More Female Prisoners than North Carolina
5 States with More Male Prisoners than North Carolina
The Prisoner Change by Gender in % for the Last 10 Years
| | | | |
| --- | --- | --- | --- |
| | Number of Male Prisoners | | Number of Female Prisoners |
| | Change in Number of Male Prisoners | | Change in Number of Female Prisoners |
The Timeline of Total Prisoners from 2007-2016
The prison population of North Carolina is 35,697 inmates, that is 6% lower than it was 10 years ago. The highest number of prison population in North Carolina was in 2008, when the number of prisoners was 39,482 inmates.
North Carolina Parole Population
North Carolina parole population as of the beginning of 2016 counted 11,744 people, 161 paroles per 100.000 population. That's by 982 people more compared to the previous year, which has increased by 8.4%.
Paroles per 100.000 population
Parole Total Population in North Carolina
Change in 2016, in Percentage and Number
Number on parole per 100,000 U.S. adult residents
Adults entering parole, by type of entry
| Type of Parole Entry | Number of Parolees |
| --- | --- |
| Mandatory: | 281 |
| Discretionary: | 31 |
| Reinstatement: | 0 |
| Term of supervised release: | 13,335 |
| Other: | 0 |
| Unknown or not reported: | 0 |
North Carolina Prisons
The state has 97 jails over 100 counties and another 57 prisons. NC works off an annual budget of $1.5 billion and a staff of 19,018 employees. Their current inmate population includes 18,520 people in jail and 37,143 in prison. The state community corrections system is also responsible for 83,746 on probation and another 12,150 inmates who have been released on parole. Based on one hundred thousand residents, North Carolina's violent crime rate is 372, their property crime rate is 2,738, and their overall incarceration rate is 339. It costs North Carolina $29,965 per inmate per year.
Private Facilities and Prisons
There is one private facility and 1 private prison in the state, compared to the national statistics, the state counts a share of 1.0% of all the prisons found in the US territory.
Federal Prisons located in North Carolina
North Carolina Inmate Records by Counties