Jail and Inmate Search in Texas
The Southern state of Texas currently oversees 166,000 people in state prison and 56,000 in county jails. They also have 4,400 youths in detention centers around the state. TX has a very high rate of incarceration when compared to the overall U.S. average. 62% of the state inmates are African American, and 21% are Hispanic with the rest being White. Along with those in TX jails and prisons, the state is also responsible for another 107,000 inmates on parole and 382,000 people on probation.
Table of Contents
What are Texas Jail Records?
Texas jail inmate search records for the state are the paperwork that is generated with every event that takes place in an inmate's life during the time of incarceration. The paperwork trail starts when the person is arrested and continues throughout parole. All Texas jail records are kept for each inmate in an online system to make things organized and manageable. Law enforcement agencies share jail records to streamline the intake process and for moving inmates from facility to facility. Some Texas prison inmate search records are publicly accessible online for searches and finding someone in jail.
How to Perform Texas Inmate Lookup
You can quickly search for someone incarcerated in the state by using their name, TDCJ number, SID number, race or gender. From there you will see a long list of inmates that match your criteria. You can click on the person's name to see more details like name, race, gender, date of birth, sentencing, possible parole date, aliases, the facility information and directions along with visitation, and offense history. You can also use a Texas inmate records search online to see even more details like mug shots, complete criminal history, arrests, warrants, and sex offenses.
Creating Public Jail Records
The state keeps jail records on every inmate. Each form filled out is entered into the computerized system and attached to each prisoner's ID. Jail and prison administrators detail every aspect of prison life including work-release programs, parole eligibility dates, visitation, court appearances, participation in educational programs and everything else that affects a prisoner while incarcerated. After they are released, the parole system takes over and updates the records with parole visits and re-entry progress. Texas inmate search records are shared among all branches of law enforcement.
Criminal Justice Quick Facts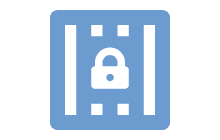 Texas Imprisonment Rate:
584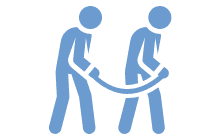 Prison Population:
157,903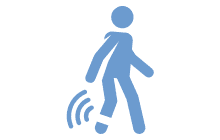 Probation Population:
378,514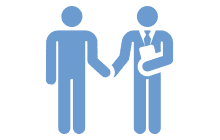 Parole Population:
111,892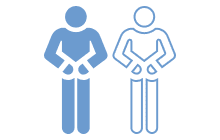 Racial Disparity in Incarceration Rate:
Black : White Ratio - 4.0:1
Hispanic : White Ratio - 1.2:1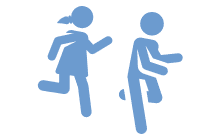 Juvenile Custody Rate (per 100 000):
153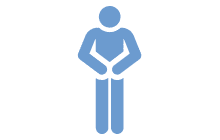 Disenfranchised Population:
495,928 (2.45%)
Disenfranchised African Americans:
147,727 (6.17%)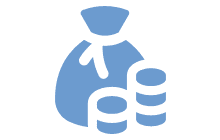 Corrections Expenditures (in millions):
3,632
Texas Prisoner Statistics by Gender
The number of Texas prisoners at the year-end of 2016 was 163,703, that saw a 0.1% decrease compared to the previous year. Females made up 8.8% of prison population while the number of male prisoners counted 149,368 in 2016.
There Are No States with More Female Prisoners than Texas
There Are No States with More Male Prisoners than Texas
The Prisoner Change by Gender in % for the Last 10 Years
| | | | |
| --- | --- | --- | --- |
| | Number of Male Prisoners | | Number of Female Prisoners |
| | Change in Number of Male Prisoners | | Change in Number of Female Prisoners |
The Timeline of Total Prisoners from 2007-2016
The prison population of Texas is 163,703 inmates, that is 4.7% lower than it was 10 years ago. The highest number of prison population in Texas was in 2008, when the number of prisoners was 172,506 inmates.
Texas Parole Population
Texas parole population as of the beginning of 2016 counted 111,892 people, 537 paroles per 100.000 population. That's by 605 people less compared to the previous year, which has decreased by -0.5%.
Paroles per 100.000 population
Parole Total Population in Texas
Change in 2016, in Percentage and Number
Number on parole per 100,000 U.S. adult residents
Adults entering parole, by type of entry
| Type of Parole Entry | Number of Parolees |
| --- | --- |
| Mandatory: | 403 |
| Discretionary: | 34,110 |
| Reinstatement: | 509 |
| Term of supervised release: | 0 |
| Other: | 376 |
| Unknown or not reported: | 0 |
Texas Prisons
The state currently has 252 jails across 254 counties with another 50 prisons in the state. They house a lot of inmates and have 56,000 in jail with another 166,000 in prison. With an enormous budget of $3.4 billion and a massive staff of 31,684 employees, the state has one of the largest inmate populations in the country. The TX community corrections system oversees another 107,000 inmates that were released on parole and 382,000 people on probation. It costs the state $21,390 to house and care for each inmate for a year. Based on one hundred thousand residents, TX has an overall incarceration rate of 563, a violent crime rate of 434 and a property crime rate of 2,760.
Private Facilities and Prisons
There are 2 private facilities and 48 private prisons in the state, compared to the national statistics, the state counts a share of 25.8% of all the prisons found in the US territory.
Federal Prisons located in Texas
Texas Inmate Records by Counties