Jail and Inmate Search in South Dakota
SD has a current inmate population of 4,026 with another 3,124 inmates on parole. 86% of the inmates in South Dakota are male; the rest are female. 2,173 are White, 1,336 Native American, 305 African American, 157 Hispanic, 16 are Asian and the rest unknown race. 42.91% of inmates are incarcerated because of violent crimes. 31.96 are there for drug offenses. SD's Department of Corrections is also responsible for 233 juveniles in detention centers around the state. 38% of SD inmates are classified as low-medium for security purposes.
Table of Contents
What are South Dakota Jail Records?
South Dakota jail inmate search records are the paper trail that follows an inmate through the penal system. It begins with an arrest when charges are filed. Each inmate is assigned an ID, and then everything that happens afterward is documented and attached to that ID. South Dakota prison inmate search records are kept online and accessible by all branches of law enforcement to keep everyone informed of the same things. Prisoners often move around from facility to facility, and thus the need for strict documentation and jail records provide a trail so an inmate can be located quickly and easily at any time.
How to Search for Inmates in South Dakota
The state offers a South Dakota inmate search form where you can search using inmate prison ID or the name. Upon hitting submit, you will see a list of inmates. You can click on the ID of each one to see more details. The expanded details, however, are quite sparse and you will only view their name, age, race, gender, hair color, eye color, height, weight, alias, facility information, and their status. You can get a more complete report and full criminal history by using a South Dakota inmate records search online.
Creating Public Jail Records
South Dakota inmate search records are of paramount importance to the process of rehabilitation. Department of Corrections administrative staff fills out forms every day on each inmate and file them under their prison ID. Each inmate's file will have every bit of information pertaining to him or her throughout their time in jail or prison. The paperwork trail starts with an arrest and RAP sheet and continues throughout parole as the inmate keeps scheduled visits with their parole officer. Jail records are shared among all law enforcement to keep everyone up to date and on the same page.
Criminal Justice Quick Facts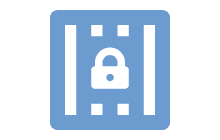 South Dakota Imprisonment Rate:
421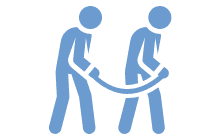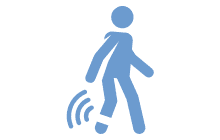 Probation Population:
6,959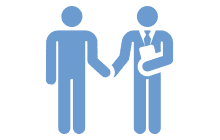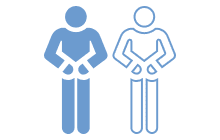 Racial Disparity in Incarceration Rate:
Black : White Ratio - 4.8:1
Hispanic : White Ratio - 1.6:1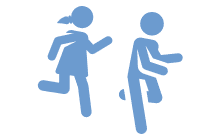 Juvenile Custody Rate (per 100 000):
254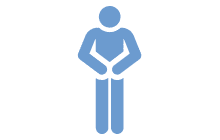 Disenfranchised Population:
10,392 (1.61%)
Disenfranchised African Americans:
363 (3.90%)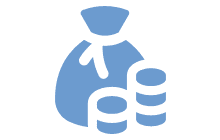 Corrections Expenditures (in millions):
110
South Dakota Prisoner Statistics by Gender
The number of South Dakota prisoners at the year-end of 2016 was 3,831, that saw a 7.5% increase compared to the previous year. Females made up 13.0% of prison population while the number of male prisoners counted 3,333 in 2016.
5 States with More Female Prisoners than South Dakota
5 States with More Male Prisoners than South Dakota
The Prisoner Change by Gender in % for the Last 10 Years
| | | | |
| --- | --- | --- | --- |
| | Number of Male Prisoners | | Number of Female Prisoners |
| | Change in Number of Male Prisoners | | Change in Number of Female Prisoners |
The Timeline of Total Prisoners from 2007-2016
The prison population of South Dakota is 3,831 inmates, that is 15.7% higher than it was 10 years ago. The highest number of prison population in South Dakota was in 2016, when the number of prisoners was 3,831 inmates.
South Dakota Parole Population
South Dakota parole population as of the beginning of 2016 counted 2,673 people, 410 paroles per 100.000 population. That's by 14 people more compared to the previous year, which has increased by 0.5%.
Paroles per 100.000 population
Parole Total Population in South Dakota
Change in 2016, in Percentage and Number
Number on parole per 100,000 U.S. adult residents
Adults entering parole, by type of entry
| Type of Parole Entry | Number of Parolees |
| --- | --- |
| Mandatory: | 1,175 |
| Discretionary: | 500 |
| Reinstatement: | 0 |
| Term of supervised release: | 20 |
| Other: | 93 |
| Unknown or not reported: | 0 |
South Dakota Prisons
SD has 26 jails and six prisons spread out across the state. Within the jails, they house 1,682 inmates and another 4,026 in prison. The state community corrections system is responsible for an additional 1,009 people on probation and 3,124 inmates on parole. Committed to public safety and running secure, humane facilities, SD operates off a budget of $85 million with a staff of 869 employees. Based on one hundred thousand residents, the state has an overall incarceration rate of 440, a violent crime rate of 418 and a property crime rate of 1,981.
Federal Prisons located in South Dakota
South Dakota Inmate Records by Counties