Jail and Inmate Search in Michigan
MI has 43,000 inmates in state prisons and another 14,00 in local jails, not to mention the other 3,900 in federal prison. The state also supervises 1,700 youths in detention centers around the state. Along with the inmate population, MI oversees 178,000 people on probation and 18,000 on parole. Black inmates are a majority in the state prisons, followed closely by American Indian and then Hispanic and White. MI operates with a $1 billion budget and a massive staff of almost 11,000 employees.
Table of Contents
What are Jail Records?
Michigan jail inmate search records are the documents created by law enforcement agencies to keep track of all the events that take place in the life of an inmate. Every step of the process is documented and inserted into the Michigan inmate search record. Many jail records are available to the public online and searchable. Anything new that occurs during their time in prison is updated in jail record. Administrative staff members keep track of all the documents and forms pertaining to each inmate, and every one of them goes into the file.
How to Perform Michigan Inmate Lookup
The MI Department of Corrections uses an Offender Tracking Information Sheet tool called (OTIS). You can search by name, gender, race, age, prison ID, status or physical description. From there you will see a list of possible matches. You can click on each name to see the details. There is a lot of information available on each inmate. You can view mug shots, demographics, physical description, date of birth, aliases, status, the facility where they are located, probation details, other incarcerations, offenses, prior sentencing, and supervision information. You can also use a Michigan prison inmate search online to find someone in an MI prison.
Creating Public Jail Records
MI's Department of Corrections is responsible for jail records for each inmate. The process of logging every detail starts with an arrest and the local law enforcement agency. After that, the file is updated by whatever entity is in possession of the prisoner. As the inmate progressed through the penal system, the file is frequently updated with new information such as visitors, court appearances, charges, sentencing and anything that happens in their prison life. If they have visitors or health screenings, the file is updated. Everything and anything is put into their jail record and shared among all law enforcement agencies. all records are available in the Michigan inmate records search tool.
Criminal Justice Quick Facts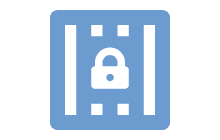 Michigan Imprisonment Rate:
437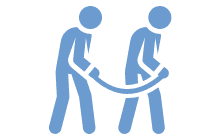 Prison Population:
41,122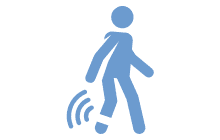 Probation Population:
175,189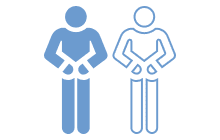 Racial Disparity in Incarceration Rate:
Black: White Ratio - 6.6:1
Hispanic: White Ratio - 0.4:1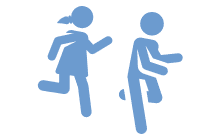 Juvenile Custody Rate (per 100 000):
172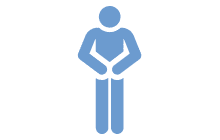 Disenfranchised Population:
44,221 (0.57%)
Disenfranchised African Americans:
23,679 (2.24%)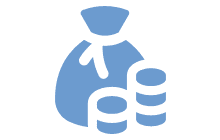 Corrections Expenditures (in millions):
2,168
Michigan Prisoner Statistics by Gender
The number of Michigan prisoners at the year-end of 2016 was 41,122, that saw a 3.5% decrease compared to the previous year. Females made up 5.5% of prison population while the number of male prisoners counted 38,880 in 2016.
5 States with More Female Prisoners than Michigan
5 States with More Male Prisoners than Michigan
The Prisoner Change by Gender in % for the Last 10 Years
| | | | |
| --- | --- | --- | --- |
| | Number of Male Prisoners | | Number of Female Prisoners |
| | Change in Number of Male Prisoners | | Change in Number of Female Prisoners |
The Timeline of Total Prisoners from 2007-2016
The prison population of Michigan is 41,122 inmates, that is 18.1% lower than it was 10 years ago. The highest number of prison population in Michigan was in 2007, when the number of prisoners was 50,233 inmates.
Michigan Prisons
MI's Department of Corrections has a lot on their plate with overseeing 88 jails and another 21 prisons for the state. These facilities are spread over 83 counties. With an enormous staff of 10,888 people and a budget of $1 billion, Michigan is responsible for 57,472 current inmates. Along with those in prison and jail, the state's community corrections system is also managing 178,000 on probation and another 18,000 people on parole. It costs MI $28,117 to house an inmate for a year. Based on a hundred thousand residents, the state has a property crime rate of 1,910 and a violent crime rate of 459.
Federal Prisons located in Michigan
Michigan Inmate Records by Counties