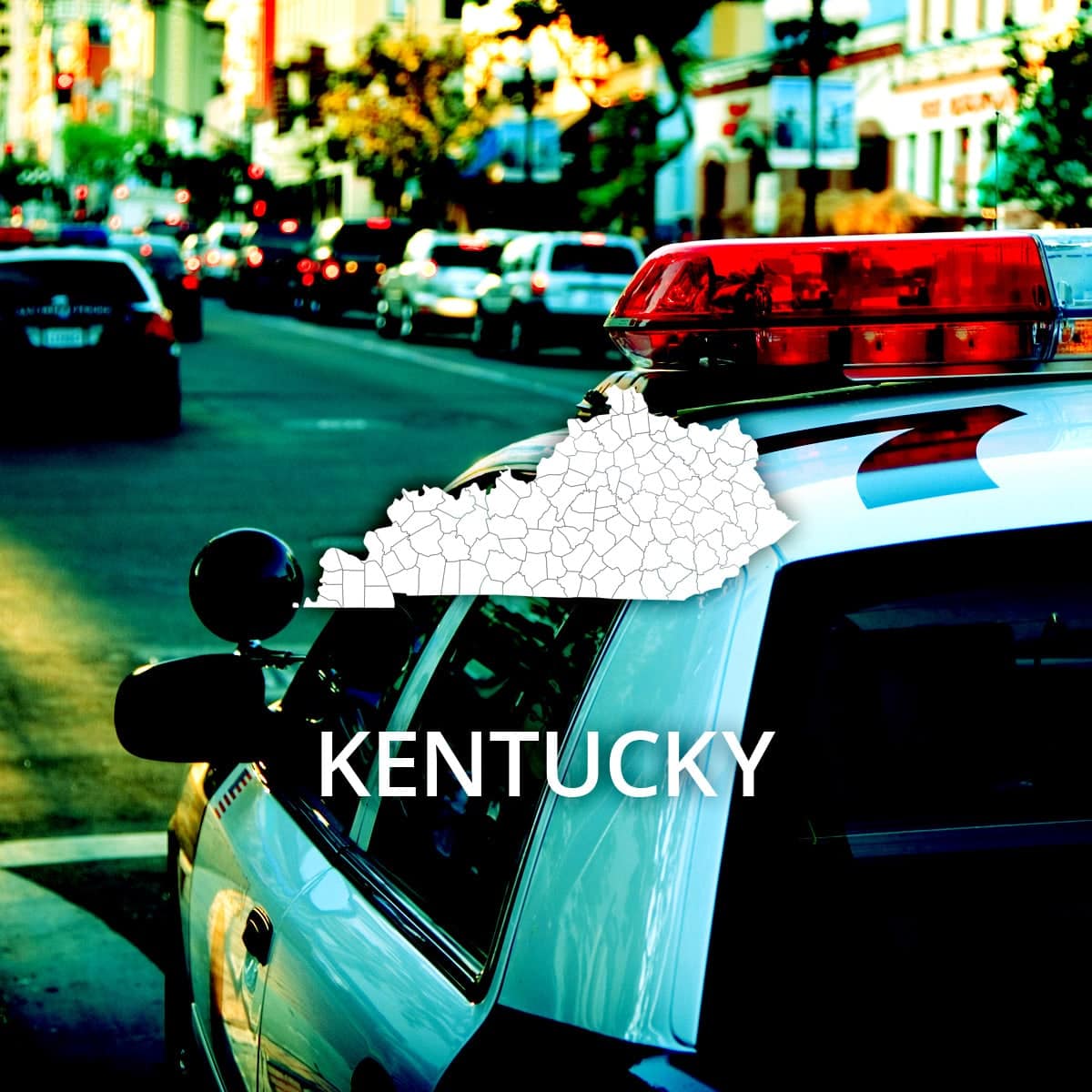 The Kentucky State Police Force was created in 1948 when the then-Governor recognized a need for collaboration between local police and a statewide agency. Prior to this year, the Kentucky Highway Patrol was the sole statewide law enforcement agency.
Divisions of Kentucky State Police
Within the Kentucky State Police, divisions include Administrative, State Police Commissioner, Commercial Vehicle Enforcement Division, Operations and Technical Services Division.
The Administrative Division includes the Academy, Drivers Testing Branch, Employee Assistance Programs, Facilities Security, Financial/Grant Management, Human Resources, Highway Safety, Internal Affairs, Inspections & Evaluations, Legislative Security, Public Affairs, Properties Management, Recruitment, Supply and the Strategic Planning Branch.
The Commercial Vehicle Enforcement Division promotes education and safety awareness on the state's roadways and includes the West Troop and East Troop.
The Operations Division enforces state laws in the criminal and traffic arenas, investigates crimes and reports, and in general protects the citizens of the state. There are three main troops of this division: West, East and Special Enforcement.
The Technical Services Division includes the Forensic Division, and is responsible for overseeing operations in the Central Laboratory, Eastern Laboratory, Jefferson Laboratory, Northern Laboratory, Southeast Laboratory and Western Laboratory. These labs conduct forensic investigations of evidence collected by the Kentucky State Police in cases of criminal offenses.
Technical Services also includes the Criminal Identification and Records Branch, which administers 911 services, fingerprint identification, criminal records, analysis and crime reporting methods, as well as special task forces for drug crimes and sex offenders.
Requesting Kentucky Police Records
Members of the general public may request criminal records for $20 from the Kentucky Police and are not required to submit fingerprints. However, the subject of the search must also submit their written permission to give the person those records. The Kentucky Police can also help conduct a fingerprint-based check in state and national criminal records, but the general public may only request their own records.