Jail and Inmate Search in Kentucky
KY currently houses 11,523 inmates in prison, 806 in private prisons, 416 in halfway houses and another 11,303 people in jail. Of the total 24,048 inmates, 76% are White, 21% are Black and the remaining Hispanic, Asian and Native American. The majority of the state's inmate population is between the ages of 26-40. 87% are male and the rest female. 21% of them are there for property crimes, 6% for violent crimes, 12% for sex offenses and the rest are drug-related or public offenses. Most inmates are in for a 4-5 year sentence.
Table of Contents
What are Jail Records?
Kentucky jail inmate search records are the details of an inmate's life from the time of arrest all the way through parole. Every time something happens to them like new charges, sentencing, court appearances, visitors or move to a new facility, it is documented and kept in the jail record system. The state shares this information among all branches of law enforcement so that every time a new agency takes possession of the prisoner, they can update the records accordingly as things change. Jail records are an essential piece of the document trail that follows a prisoner through the penal system.
How to Perform Kentucky Inmate Lookup
KY has online resources for locating offenders in the state. You can use Kentucky prison inmate search tools by entering someone's full or partial name. From there you will see a list of offenders. You can click on each one to look at the details. You can view mugshots, see their prison ID, their location, date of incarceration, age, race, gender, eye and hair color, weight and height, risk assessment, and their aliases. You can also view a lot of detail about their convictions and sentencing. If applicable, you will also see parole information.
Creating Public Jail Records
KY jail records are created when someone enters the system by committing a crime. When they are arrested, the local law enforcement agency begins the paper trail by creating a RAP sheet. Every event that takes place afterward is documented in the file. Each inmate is assigned a prison ID that follows them and keeps all their forms and documents together. All branches of law enforcement use this system to keep it all organized and in one place. Kentucky inmate search records are frequently updated, many of them on a daily basis.
Criminal Justice Quick Facts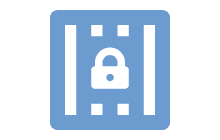 Kentucky Imprisonment Rate:
474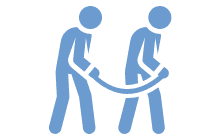 Prison Population:
23,018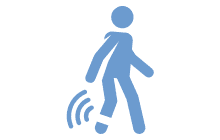 Probation Population:
52,266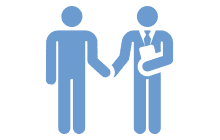 Parole Population:
16,536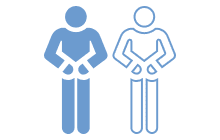 Racial Disparity in Incarceration Rate:
Black : White Ratio - 3.3:1
Hispanic : White Ratio - 0.4:1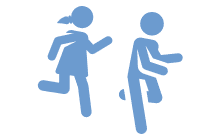 Juvenile Custody Rate (per 100 000):
112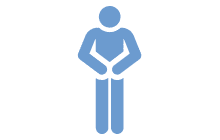 Disenfranchised Population:
312,046 (9.14%)
Disenfranchised African Americans:
69,771 (26.15%)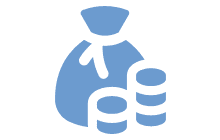 Corrections Expenditures (in millions):
650
Kentucky Prisoner Statistics by Gender
The number of Kentucky prisoners at the year-end of 2016 was 23,022, that saw a 6.1% increase compared to the previous year. Females made up 12.8% of prison population while the number of male prisoners counted 20,080 in 2016.
5 States with More Female Prisoners than Kentucky
5 States with More Male Prisoners than Kentucky
The Prisoner Change by Gender in % for the Last 10 Years
| | | | |
| --- | --- | --- | --- |
| | Number of Male Prisoners | | Number of Female Prisoners |
| | Change in Number of Male Prisoners | | Change in Number of Female Prisoners |
The Timeline of Total Prisoners from 2007-2016
The prison population of Kentucky is 23,022 inmates, that is 2.5% higher than it was 10 years ago. The highest number of prison population in Kentucky was in 2016, when the number of prisoners was 23,022 inmates.
Kentucky Parole Population
Kentucky parole population as of the beginning of 2016 counted 16,536 people, 448 paroles per 100.000 population. That's by 1 people less compared to the previous year, which has decreased by -7%.
Paroles per 100.000 population
Parole Total Population in Kentucky
Change in 2016, in Percentage and Number
Number on parole per 100,000 U.S. adult residents
Adults entering parole, by type of entry
| Type of Parole Entry | Number of Parolees |
| --- | --- |
| Mandatory: | 4,138 |
| Discretionary: | 6,618 |
| Reinstatement: | 0 |
| Term of supervised release: | 0 |
| Other: | 1 |
| Unknown or not reported: | 0 |
Kentucky Prisons
The state Department of Corrections is responsible for 84 jails across 120 counties along with 12 prisons. Currently, they house 11,303 people in jail and 12,745 in prison. The state operates on an annual budget of $287 million with a staff of 3,149. Along with those in jail and prison the state community corrections system manages another 48,457 people on probation and 15,383 inmates who are on parole. It costs KY $14,603 to care for each inmate per year. Based on one hundred thousand residents, KY has a property crime rate of 2,190, a violent crime rate of 232 and an incarceration rate of 518.
Private Facilities and Prisons
There is one private facility and 2 private prisons in the state, compared to the national statistics, the state counts a share of 1.5% of all the prisons found in the US territory.
Federal Prisons located in Kentucky
Kentucky Inmate Records by Counties