Jail and Inmate Search in Oklahoma
OK currently has 28,871 inmates incarcerated in state prisons. 54.5% of inmates are White, 26.2% are African American, 11% Native American, 7.7% Hispanic and the remaining .6% undetermined. More than half of the inmate population is there due to non-violent offenses. The average age of inmates in the OK penal system is 38.3. There are also 22,957 people on probation and 2,981 inmates on parole. 89.1% of inmates are male and the rest female. 3% of the total prison population is in for life without parole. 2,318 inmates are in treatment programs for substance abuse or alcohol.
Table of Contents
What are Oklahoma Jail Records?
Oklahoma jail inmate search records are the forms and documents that jail and prison employees file every time something changes in the life of an inmate. It starts when someone is arrested, and intake paperwork opens a jail record for the offender. That file follows them throughout their entire prison stay. Every time they visit the court, participate in prison programs, encounter new charges or sentencing or even move to a new facility, more paperwork is generated. Oklahoma inmate search records are stored online and shared with other law enforcement agencies to keep everyone up to date.
How to Perform Oklahoma Inmate Lookup
The state has an Oklahoma prison inmate search tool that you can use to find someone incarcerated in the state prison or jail. You can search using a name, birth date or prison ID. You will see a list of search results with thumbnail images, ID, name, gender, race, date of birth and the facility where they are held. You can click on each one to see more details such as physical description, aliases, facility information and a list of their offenses and sentencing. You can also use an Oklahoma inmate records search online to find someone and learn even more about them.
Creating Public Jail Records
Creating OK jail records is part of the process for administrators for the Department of Corrections agency. Every time something happens to a prisoner incarcerated in the state, more forms and paperwork must be filled out and added to the file. Even though the state creates paper files, they also keep everything online in a massive database to keep all inmates and those on parole safe and secure. These jail records are shared with all other law enforcement agencies to keep everyone informed and on the same page.
Criminal Justice Quick Facts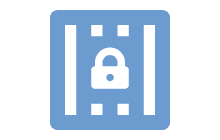 Oklahoma Imprisonment Rate:
700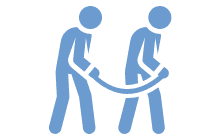 Prison Population:
26,486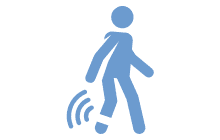 Probation Population:
31,281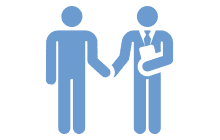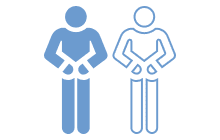 Racial Disparity in Incarceration Rate:
Black : White Ratio - 4.5:1
Hispanic : White Ratio - 0.9:1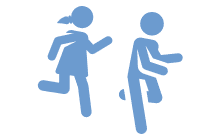 Juvenile Custody Rate (per 100 000):
131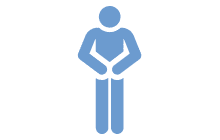 Disenfranchised Population:
58,302 (1.98%)
Disenfranchised African Americans:
15,116 (6.77%)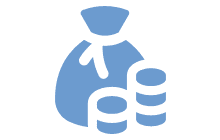 Corrections Expenditures (in millions):
563
Oklahoma Prisoner Statistics by Gender
The number of Oklahoma prisoners at the year-end of 2016 was 26,871, that saw a 5.9% decrease compared to the previous year. Females made up 11.3% of prison population while the number of male prisoners counted 23,834 in 2016.
5 States with More Female Prisoners than Oklahoma
5 States with More Male Prisoners than Oklahoma
The Prisoner Change by Gender in % for the Last 10 Years
| | | | |
| --- | --- | --- | --- |
| | Number of Male Prisoners | | Number of Female Prisoners |
| | Change in Number of Male Prisoners | | Change in Number of Female Prisoners |
The Timeline of Total Prisoners from 2007-2016
The prison population of Oklahoma is 26,871 inmates, that is 4% higher than it was 10 years ago. The highest number of prison population in Oklahoma was in 2015, when the number of prisoners was 28,547 inmates.
Oklahoma Parole Population
Oklahoma parole population as of the beginning of 2016 counted 2,116 people, 64 paroles per 100.000 population. That's by 221 people less compared to the previous year, which has decreased by -10.4%.
Paroles per 100.000 population
Parole Total Population in Oklahoma
Change in 2016, in Percentage and Number
Number on parole per 100,000 U.S. adult residents
Adults entering parole, by type of entry
| Type of Parole Entry | Number of Parolees |
| --- | --- |
| Mandatory: | 0 |
| Discretionary: | 383 |
| Reinstatement: | 0 |
| Term of supervised release: | 0 |
| Other: | 0 |
| Unknown or not reported: | 0 |
Oklahoma Prisons
The state manages and operates 93 jails and another 24 prisons. There are currently 12,670 people detained in OK jail and 28,871 inmates in prison. The state's community corrections system oversees 22,957 people on probation and another 2,981 inmates on parole. Based on one hundred thousand residents, OK has a property crime rate of 2,983, a violent crime rate of 450 and an overall incarceration rate of 673. OK's Department of Corrections works off a budget of $537 million with a staff of 4,312. The cost to house and care for an inmate for a year is $18,467.
Federal Prisons located in Oklahoma
Oklahoma Inmate Records by Counties