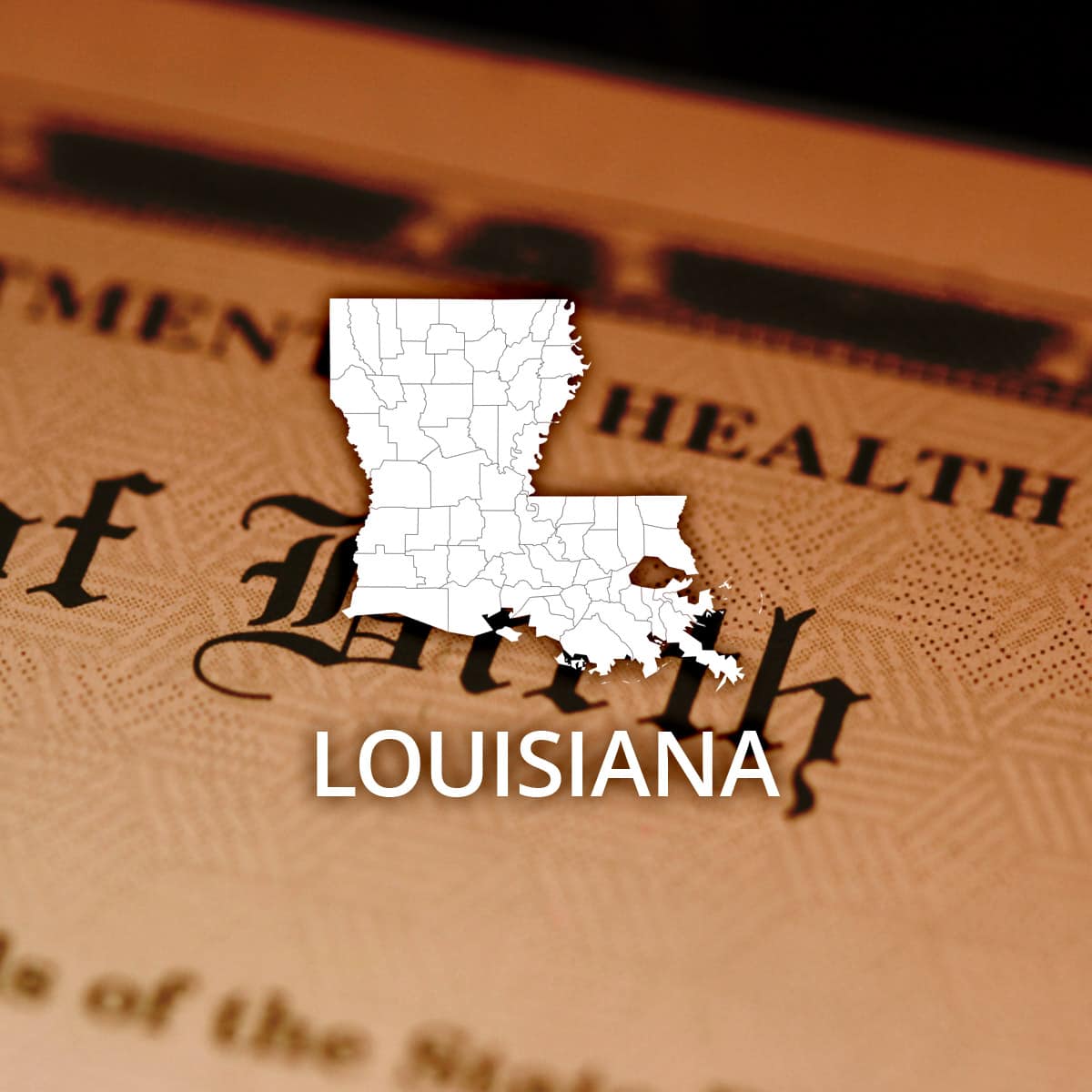 Cost of copy:
Long form: $15.00*
Short form: $9.00* Fees for mail-in services are payable by check or money order. Checks and money orders should be made payable to Louisiana Vital Records. A copy of a valid photo ID for the applicant is required. * A $0.50 s
Organization:
Vital Records Registry
Address:
P.O. Box 60630

,

New Orleans, LA

70160
Remarks:
Birth records are strictly confidential, and are maintained by the Center of Vital Records and Statistics for 100 years. Birth records older than 100 years are maintained by the Louisiana State Archives (PO Box 94125, Baton Rouge, LA 70804). For more information on who may obtain a birth record, how to submit a request, special requirements, and other information regarding birth records, please visit the Louisiana Center of State Registrar and Vital Records Website.