Jail and Inmate Search in Wisconsin
WI has a total of 23,519 inmates in their justice system. Of all the state inmates, 93% are male. 70% of female inmates are White, and 52% of male inmates are White. 43% of the men are Black with 21% female. About 70% of all inmates are single and never been married. Almost 72% of the state inmates have completed high school or have a GED. 67% are in prison because of committing a violent offense. More than 35% of the inmates have five years or more until their sentence is complete. One-quarter are in the system due to a sex offense. Almost half are in prison for the first time. The average age of inmates in WI is 37 years old. 95% of prisoners have never been in the military.
Table of Contents
What are Wisconsin Jail Records?
Wisconsin jail inmate search records are the forms that are completed every time something happens in an inmate's life. From the time they are arrested until they have completed their parole, their file is updated to reflect all changes and occurrences. Wisconsin inmate search records are updated frequently by the administration and shared among law enforcement to keep everyone on the same page with each inmate. When managing so many people and facilities, they need a system that is reliable and organized to keep everything straight and to know at any time where an inmate is located.
How to Perform Wisconsin Inmate Lookup
The state offers the public a Wisconsin prison inmate search tool that you can search using the prisoner's name, alias, race, birth year, address, DOC#, gender, age, county or look for just sex offenders. Once you enter your search criteria, you will see a list of matches with name, birth year, race, county, zip code, and status. You can click their last name to see more information like a current mug shot, age, weight, height, eye color, hair color, dexterity, aliases, where they are located, their previous incarcerations or moves, court cases, and more photos. If you need more information, you can use Wisconsin inmate records search online tool.
Creating Public Jail Records
The state's Department of Corrections creates and maintains thousands of jail records every year. Each prisoner is assigned a unique ID, and every form, document or paper that is filed about him or her goes with that ID. They keep paper files but also enter everything into a computerized system online, which is shared by all forms of law enforcement. The Wisconsin inmate search records begin when arrested and continue throughout the entire journey through the penal system.
Criminal Justice Quick Facts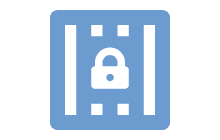 Wisconsin Imprisonment Rate:
371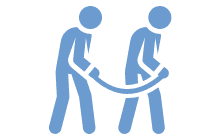 Prison Population:
22,144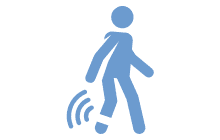 Probation Population:
46,183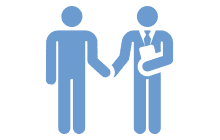 Parole Population:
20,241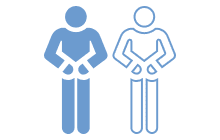 Racial Disparity in Incarceration Rate:
Black : White Ratio - 11.5:1
Hispanic : White Ratio - 2.6:1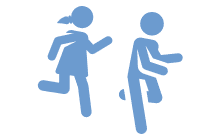 Juvenile Custody Rate (per 100 000):
147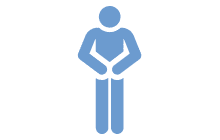 Disenfranchised Population:
65,606 (1.47%)
Disenfranchised African Americans:
22,447 (8.75%)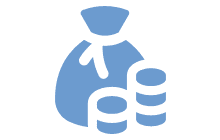 Corrections Expenditures (in millions):
1,221
Wisconsin Prisoner Statistics by Gender
The number of Wisconsin prisoners at the year-end of 2016 was 23,377, that saw a 1.7% increase compared to the previous year. Females made up 6.4% of prison population while the number of male prisoners counted 21,889 in 2016.
5 States with More Female Prisoners than Wisconsin
5 States with More Male Prisoners than Wisconsin
The Prisoner Change by Gender in % for the Last 10 Years
| | | | |
| --- | --- | --- | --- |
| | Number of Male Prisoners | | Number of Female Prisoners |
| | Change in Number of Male Prisoners | | Change in Number of Female Prisoners |
The Timeline of Total Prisoners from 2007-2016
The prison population of Wisconsin is 23,377 inmates, that is 1.5% lower than it was 10 years ago. The highest number of prison population in Wisconsin was in 2007, when the number of prisoners was 23,743 inmates.
Wisconsin Parole Population
Wisconsin parole population as of the beginning of 2016 counted 20,241 people, 453 paroles per 100.000 population. That's by 160 people more compared to the previous year, which has increased by 0.8%.
Paroles per 100.000 population
Parole Total Population in Wisconsin
Change in 2016, in Percentage and Number
Number on parole per 100,000 U.S. adult residents
Wisconsin Prisons
WI has a good number of jails, 76 over 72 counties and another 25 prisons in the state. Within the jails, they house about 12,150 inmates and 23,519 in prison. Based on one hundred thousand residents, the state has an incarceration rate of 406, a violent crime rate of 306 and a property crime rate of 1,933. The state's Department of Corrections runs off an annual budget of $834 million with a staff of 6,959 employees. It costs WI $37,994 for every inmate per year. The Wisconsin community corrections system oversees 44,489 people on probation and 20,401 on parole.
Federal Prisons located in Wisconsin
Wisconsin Inmate Records by Counties