Jail and Inmate Search in New York
Currently, the State has 50,717 people in prison and 749 inmates on parole. 95.5% of NY inmates are male and the rest female. The average age of prisoners is 38.6. 48.1% of inmates are African-American, 24.4% are White, and the remainder is Hispanic. 66.1% of inmates have never been married. The average time in prison is 72 months. Violent crimes account for 64.6% of offenses, 12.9% are for drug offenses, and the rest are property-related or other. 59.6% of inmates have graduated high school. 46.4% of NY inmates come from Upstate and 43.2 from NY City.
Table of Contents
What are New York Jail Records?
New York jail inmate search records are the documents and forms kept on every prison inmate. They begin when someone is arrested and continue through parole. Every time an event or change occurs, new paperwork is filled out and entered into the system. A lot of what is documented is public record such as court documents, arrest records, charges, sentencing, and mug shots. Other things like mental health screenings are kept in the file but private and only shared among law enforcement agencies.
How to Perform New York Inmate Lookup
You only need someone's name to search for him or her in the state prison. The state's Department of Corrections offers an New York inmate records search tool on their website. You can search with name, birth year, department or criminal ID. You can view extra details by clicking on their name. You will see all their crimes, convictions and sentencing. You will also see their prison ID, full name, gender, date of birth, race, status, facility information, date of admission and possible release. You may also use a New York inmate search online to find someone incarcerated in state prison.
Creating Public Jail Records
The state creates jail records for each inmate in their prison system. A lot of people are processed through the NY prison system and to keep everything straight, every item must be updated within the online system. Each inmate has their own trust account where friends and family can donate money for purchases. These two are records created and maintained by the administrators for the Department of Corrections. Other things recorded are court-related items, additional charges, sentencing and moves to a new facility. For more information, you can use New York prison inmate search tools.
Criminal Justice Quick Facts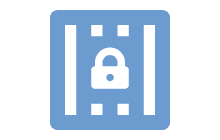 New York Imprisonment Rate:
265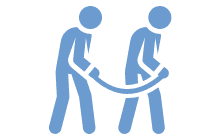 Prison Population:
50,620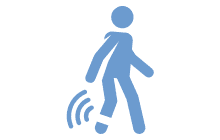 Probation Population:
101,789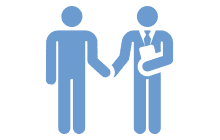 Parole Population:
44,562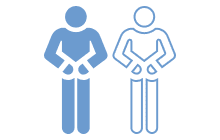 Racial Disparity in Incarceration Rate:
Black : White Ratio - 8.0:1
Hispanic : White Ratio - 3.1:1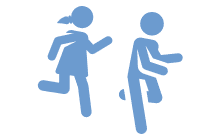 Juvenile Custody Rate (per 100 000):
99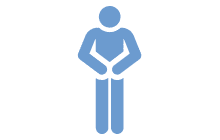 Disenfranchised Population:
97,581 (0.63%)
Disenfranchised African Americans:
46,286 (2.03%)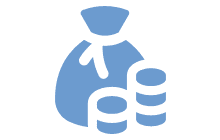 Corrections Expenditures (in millions):
3,208
New York Prisoner Statistics by Gender
The number of New York prisoners at the year-end of 2016 was 50,716, that saw a 2% decrease compared to the previous year. Females made up 4.5% of prison population while the number of male prisoners counted 48,442 in 2016.
5 States with More Female Prisoners than New York
4 States with More Male Prisoners than New York
The Prisoner Change by Gender in % for the Last 10 Years
| | | | |
| --- | --- | --- | --- |
| | Number of Male Prisoners | | Number of Female Prisoners |
| | Change in Number of Male Prisoners | | Change in Number of Female Prisoners |
The Timeline of Total Prisoners from 2007-2016
The prison population of New York is 50,716 inmates, that is 19% lower than it was 10 years ago. The highest number of prison population in New York was in 2007, when the number of prisoners was 62,620 inmates.
New York Parole Population
New York parole population as of the beginning of 2016 counted 44,562 people, 285 paroles per 100.000 population. That's by 136 people less compared to the previous year, which has decreased by -0.3%.
Paroles per 100.000 population
Parole Total Population in New York
Change in 2016, in Percentage and Number
Number on parole per 100,000 U.S. adult residents
Adults entering parole, by type of entry
| Type of Parole Entry | Number of Parolees |
| --- | --- |
| Mandatory: | 6,439 |
| Discretionary: | 5,272 |
| Reinstatement: | 0 |
| Term of supervised release: | 7,867 |
| Other: | 865 |
| Unknown or not reported: | 0 |
New York Prisons
The state's Department of Corrections operates and maintains 73 jails over 58 counties and another 53 prisons. They currently house about 26,950 inmates in jail and 50,717 people in prison. NY has an annual budget of $3.2 billion and a staff of 19,308 employees. NY prides itself on running safe, secure and humane correctional facilities and has won dozens of awards for excellence. Based on one hundred thousand residents, the state has an incarceration rate of 256, a property crime rate 1,546 and a violent crime rate of 376. It costs NY $60,076 to house and care for each inmate per year.
Federal Prisons located in New York
New York Inmate Records by Counties