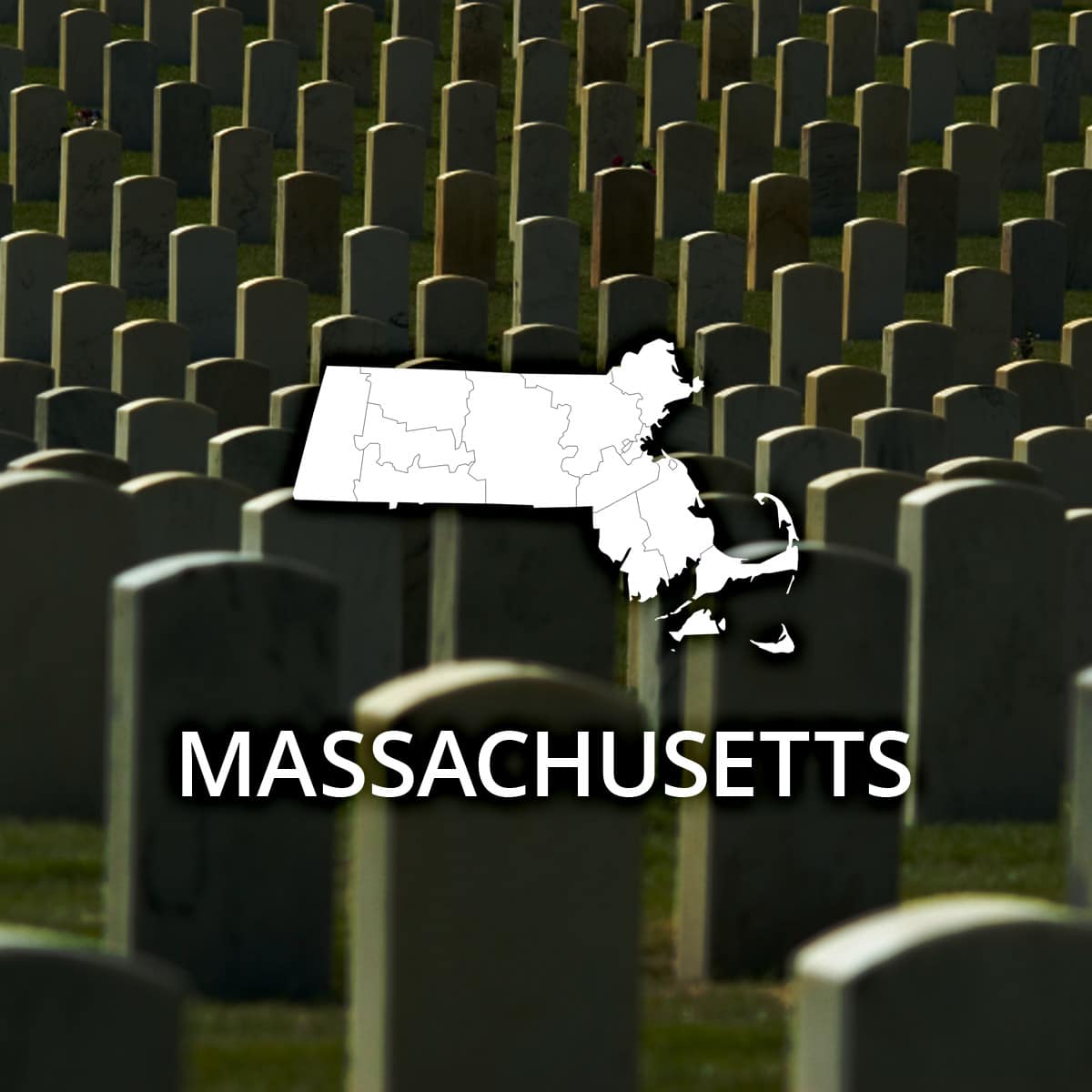 Cost of copy:
In person: $20.00
Mail request: $32.00
State Archives: $3.00
Organization:
Registry of Vital Records and Statistics
Address:
150 Mount Vernon Street; 1st Floor

,

Dorchester, MA

02125-3105
Remarks:
State office has no records previous to 1926. For earlier records, write to The Massachusetts Archives at Columbia Point, 220 Morrissey Boulevard, Boston, MA 02125 (617) 727-2816. Personal check or money order should be made payable to Commonwealth of Massachusetts. To verify current fees, the telephone number is (617) 740-2600. This will be a recorded message. Information on how to obtain certified copies is also available at the Massachusetts Department of Public Health, Registry of Vital Records and Statistics website.