Jail and Inmate Search in Utah
The state has a current prison population of 6,616 and a jail population of 4,100. 6516 of those are male and the rest female. 61.17% of UT inmates are White, 20.07% are Hispanic, 6.69% are Black, 5% are Native American, 3.17 are Asian, and the rest are of unknown nationality. UT also supervises about 4,000 inmates on parole and another 14,866 people on probation. 16% of those inmates in prison have committed misdemeanors and the rest felonies. .40% of the inmates have committed capital offenses. The state also has about 610 youths in detention centers around the state.
Table of Contents
What are Utah Jail Records?
Utah jail inmate search records are the records that follow each inmate through the jail and prison system. When someone is arrested, the first bit of paperwork is completed and the prisoner is assigned an ID. Then everything else that happens to them with the courts or other law enforcement agencies gets noted in the file. Utah prison inmate search records are critically important to keep everything straight and knowing exactly where someone is being detained and what their situation is. All branches of law enforcement share these records, and some are even available to the general public.
How to Perform Utah Inmate Lookup
The state's Department of Corrections has an official offender search feature on their website. You can search for someone incarcerated in the state with just a name, or offender ID. However, you must comply with their usage terms before using it. The search results will yield you, name, date of birth and gender. You can click on someone's ID to see more details. The additional information will include only height, weight, location, parole details, and any aliases. You can, however, use a Utah inmate records search online to find someone in jail or prison and get much more detail including mug shots.
Creating Public Jail Records
The state's Department of Corrections is responsible for maintaining jail records for all inmates. When prisoners receive visitors, appear in court, get sentenced or charged with further offenses, it is all added to their criminal record. The Utah inmate search records are the pieces that occur while they are incarcerated and under the supervision of the state department of corrections. These jail records may contain many types of information, and some of it becomes public record for locating an inmate. All kinds of law enforcement have access to the jail records so everyone can be on the same page with each inmate.
Criminal Justice Quick Facts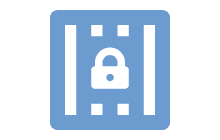 Utah Imprisonment Rate:
237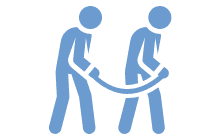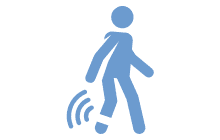 Probation Population:
12,164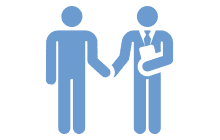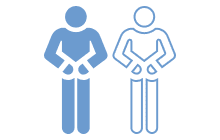 Racial Disparity in Incarceration Rate:
Black : White Ratio - 7.3:1
Hispanic : White Ratio - 1.6:1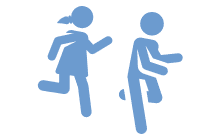 Juvenile Custody Rate (per 100 000):
114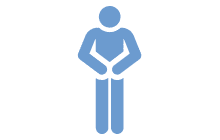 Disenfranchised Population:
7,669 (0.37%)
Disenfranchised African Americans:
724 (3.18%)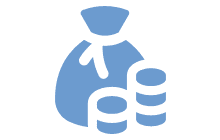 Corrections Expenditures (in millions):
458
Utah Prisoner Statistics by Gender
The number of Utah prisoners at the year-end of 2016 was 6,182, that saw a 4.8% decrease compared to the previous year. Females made up 6.6% of prison population while the number of male prisoners counted 5,777 in 2016.
5 States with More Female Prisoners than Utah
5 States with More Male Prisoners than Utah
The Prisoner Change by Gender in % for the Last 10 Years
| | | | |
| --- | --- | --- | --- |
| | Number of Male Prisoners | | Number of Female Prisoners |
| | Change in Number of Male Prisoners | | Change in Number of Female Prisoners |
The Timeline of Total Prisoners from 2007-2016
The prison population of Utah is 6,182 inmates, that is 5.1% lower than it was 10 years ago. The highest number of prison population in Utah was in 2013, when the number of prisoners was 7,077 inmates.
Utah Parole Population
Utah parole population as of the beginning of 2016 counted 3,502 people, 172 paroles per 100.000 population. That's by 205 people more compared to the previous year, which has increased by 5.9%.
Paroles per 100.000 population
Parole Total Population in Utah
Change in 2016, in Percentage and Number
Number on parole per 100,000 U.S. adult residents
Adults entering parole, by type of entry
| Type of Parole Entry | Number of Parolees |
| --- | --- |
| Mandatory: | 0 |
| Discretionary: | 2,452 |
| Reinstatement: | 77 |
| Term of supervised release: | 0 |
| Other: | 111 |
| Unknown or not reported: | 0 |
Utah Prisons
Operating off an annual budget of $320 million, the state manages 27 jails and seven prisons. Within those facilities, they supervise 10,716 prisoners. The state community corrections system also oversees another 14,866 people on probation and 4000 inmates on parole. Based on one hundred thousand residents, UT has an overall incarceration rate of 201, a property crime rate of 2,952 and a violent crime rate of 243. The state's Department of Corrections runs with a staff of 2,400 employees, and it costs them $29,349 per inmate per year.
Federal Prisons located in Utah