Jail and Inmate Search in Pennsylvania
The current inmate population for the state is 48,438. 45,582 are male and the rest female. 47% of Pennsylvania inmates are Black, 42% are White, 10% are Hispanic, and the remaining 1% is other races. The average age of someone incarcerated in Pennsylvania is 39 years old. 31.1% are high-risk for re-offending after release. 43% are in treatment for alcohol and substance abuse. 31.8% are in programs for mental illness. The average educational level for inmates in Pennsylvania is 8th grade. The majority of inmates are currently serving 2-5 year sentences, and 15.1% are there because they violated their parole.
Table of Contents
What are Pennsylvania Jail Records?
Pennsylvania Jail inmate search records are the documents and files that follow an inmate through the legal process all the way through parole. Each inmate is assigned an ID number, and that identifier is how the court, prison and jail records are kept together. Administration updates jail records every time something new occurs. Some files are updated daily and are available to the general public. All Pennsylvania inmate search records are maintained in an online system and accessible to all agencies of law enforcement to keep things straight. An example of a jail record might be an arrest warrant, a RAP sheet or a form permitting someone to move to another facility.
How to Perform Pennsylvania Inmate Lookup
The PA Department of Corrections offers a very versatile inmate locator that you can use to find someone in a jail or prison. You can search by their inmate number, name, county, date of birth, gender, race, location or citizenship. You can even sort the Pennsylvania inmate records search results. Once you see a list of inmates, you can click on each one to see more details like a mug shot, aliases, age, date of birth, race, gender, height, citizenship, complexion and current location. It also shows when the record was last updated. You may also choose to use a Pennsylvania prison inmate search online to find someone in prison.
Creating Public Jail Records
The state creates jail records for each inmate within their correctional system. Paperwork is generated with each new charge, sentence, court appearance, or move to a new facility. Just about everything that occurs in the inmate's life is documented and kept in a vast database online and shared amongst all law enforcement. When managing so many inmates, this system of jail records is critical to maintain it all and keep track of each prisoner, their whereabouts, particular details about their status and everything else to keep them safe and secure.
Criminal Justice Quick Facts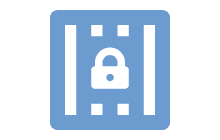 Pennsylvania Imprisonment Rate:
394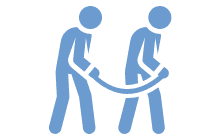 Prison Population:
49,000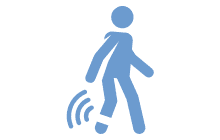 Probation Population:
183,868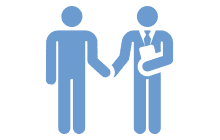 Parole Population:
112,351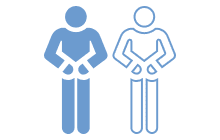 Racial Disparity in Incarceration Rate:
Black : White Ratio - 8.9:1
Hispanic : White Ratio - 3.3:1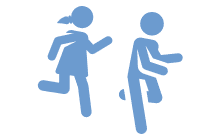 Juvenile Custody Rate (per 100 000):
228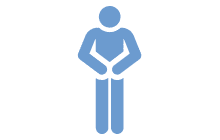 Disenfranchised Population:
52,974 (0.52%)
Disenfranchised African Americans:
25,596 (2.46%)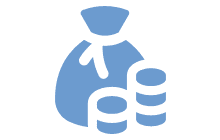 Corrections Expenditures (in millions):
2,651
Pennsylvania Prisoner Statistics by Gender
The number of Pennsylvania prisoners at the year-end of 2016 was 49,244, that saw a 1.2% decrease compared to the previous year. Females made up 5.8% of prison population while the number of male prisoners counted 46,381 in 2016.
5 States with More Female Prisoners than Pennsylvania
5 States with More Male Prisoners than Pennsylvania
The Prisoner Change by Gender in % for the Last 10 Years
| | | | |
| --- | --- | --- | --- |
| | Number of Male Prisoners | | Number of Female Prisoners |
| | Change in Number of Male Prisoners | | Change in Number of Female Prisoners |
The Timeline of Total Prisoners from 2007-2016
The prison population of Pennsylvania is 49,244 inmates, that is 7.1% higher than it was 10 years ago. The highest number of prison population in Pennsylvania was in 2013, when the number of prisoners was 51,422 inmates.
Pennsylvania Parole Population
Pennsylvania parole population as of the beginning of 2016 counted 112,351 people, 1097 paroles per 100.000 population. That's by 1 people less compared to the previous year, which has decreased by -1.1%.
Paroles per 100.000 population
Parole Total Population in Pennsylvania
Change in 2016, in Percentage and Number
Number on parole per 100,000 U.S. adult residents
Adults entering parole, by type of entry
| Type of Parole Entry | Number of Parolees |
| --- | --- |
| Mandatory: | 0 |
| Discretionary: | 57,542 |
| Reinstatement: | 3,637 |
| Term of supervised release: | 0 |
| Other: | 0 |
| Unknown or not reported: | 0 |
Pennsylvania Prisons
The state has 73 county jails and 27 prisons. The Department of Corrections runs these facilities with a staff of 14,744 employees and an annual budget of $2.7 billion. Based on one hundred thousand residents PA has a property crime rate of 1,743, a violent crime rate of 316 and an overall incarceration rate of 383. It costs PA $42,339 to house and care for each inmate for a year. The state community corrections system also oversees another 180,492 people on probation and 111,087 inmates on parole.
Private Facilities and Prisons
There are 3 private facilities and 2 private prisons in the state, compared to the national statistics, the state counts a share of 2.6% of all the prisons found in the US territory.
Federal Prisons located in Pennsylvania
Pennsylvania Inmate Records by Counties