Jail and Inmate Search in Hawaii
HI is one of the few states with a unified prison system where jail and prison are integrated. The other five states that use this type of system are Alaska, Connecticut, Delaware, Rhode Island, and Vermont. HI currently has 7,400 people incarcerated in the state. 5,900 are located in state prisons, and the other 1,400 are held in federal prison facilities. The majority of those held in prison are Hawaiian by nationality, followed by black and then American Indian descent. Along with those in prison, there are 1,500 inmates currently on Parole and another 21,000 on probation.
Table of Contents
What are Jail Records?
Hawaii jail inmate search records are the documents and forms that are filled out every time an event happens in the life of an inmate. When someone is moved from facility to facility or gets into altercations; all that information is collected and recorded in their permanent criminal record. Each agency that handles the prisoner is responsible for updating the file as new things occur. Ultimately Hawaii's Department of Public Safety is the entity in charge of the rehabilitation and corrections system and keeping the records updated and current.
How to Perform Hawaii Inmate Lookup
Although the state does not keep Hawaii prison inmate search records in a searchable database, they do contact with VINELink, and you can use that resource to search and find someone. If you are interested in visiting, you will see the facility they are held in and some other basic information but not a lot of details. If you want to get the bigger picture and their entire criminal history including mug shots, you can use a third-party Hawaii inmate search portal to find someone and then get the complete report.
Creating Public Jail Records
From the time someone is arrested in HI, a jail record is created. The first document is called a RAP sheet. From there, additional documents are filled out and entered into the jail record system as the inmate progresses through the system. If they are let out on bond or bail, if they attend court dates, further rulings that occur and sentencing is all entered into the criminal record. During the time that the person is in prison, the record is updated with everything that happens to them including programs they participate in, health screenings and visitors. Every event that occurs during their prison life is recorded and kept in the file.
Criminal Justice Quick Facts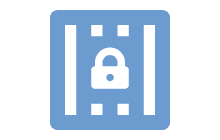 Hawaii Imprisonment Rate:
257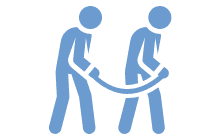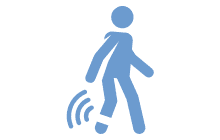 Probation Population:
20,912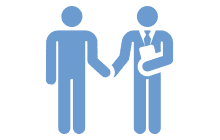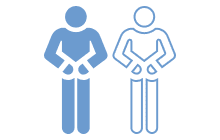 Racial Disparity in Incarceration Rate:
Black : White Ratio - 2.4 : 1
Hispanic : White Ratio - 0.3 : 1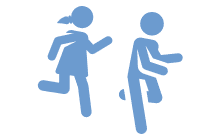 Juvenile Custody Rate (per 100 000):
39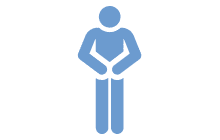 Disenfranchised Population:
6,364 (0.57%)
Disenfranchised African Americans:
269 (1.13%)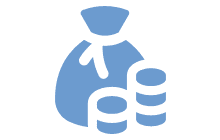 Corrections Expenditures (in millions):
255
Hawaii Prisoner Statistics by Gender
The number of Hawaii prisoners at the year-end of 2016 was 5,602, that saw a 4.7% decrease compared to the previous year. Females made up 11.9% of prison population while the number of male prisoners counted 4,934 in 2016.
5 States with More Female Prisoners than Hawaii
5 States with More Male Prisoners than Hawaii
The Prisoner Change by Gender in % for the Last 10 Years
| | | | |
| --- | --- | --- | --- |
| | Number of Male Prisoners | | Number of Female Prisoners |
| | Change in Number of Male Prisoners | | Change in Number of Female Prisoners |
The Timeline of Total Prisoners from 2007-2016
The prison population of Hawaii is 5,602 inmates, that is 6.3% lower than it was 10 years ago. The highest number of prison population in Hawaii was in 2007, when the number of prisoners was 5,978 inmates.
Hawaii Parole Population
Hawaii parole population as of the beginning of 2016 counted 1,479 people, 122 paroles per 100.000 population. That's by 112 people less compared to the previous year, which has decreased by -7.6%.
Paroles per 100.000 population
Parole Total Population in Hawaii
Change in 2016, in Percentage and Number
Number on parole per 100,000 U.S. adult residents
Adults entering parole, by type of entry
| Type of Parole Entry | Number of Parolees |
| --- | --- |
| Mandatory: | 0 |
| Discretionary: | 629 |
| Reinstatement: | 0 |
| Term of supervised release: | 0 |
| Other: | 0 |
| Unknown or not reported: | 0 |
Hawaii Prisons
The state's unified prison system integrates the jails and prisons at the state level. HI operates on an annual budget of $211 million. With a staff of 1,276, they keep nine facilities over four counties. For each hundred thousand residents, Hawaii has an incarceration rate of 254, a violent crime rate of 309 and a property crime rate of 2,993. Along with those in prison, Hawaii's community corrections system has another 1,500 on parole and another 21,000 on probation. It costs Hawaii $43,070 to care for each inmate per year.
Federal Prisons located in Hawaii