Jail and Inmate Search in Florida
FL appears to be a hotbed of criminal activity as the state supports 87 jails over 67 counties and another 149 prisons. Currently, there are 52,268 inmates in state jails and another 99,974 in prison. Florida's Department of Corrections is the largest state agency and employs 89,102 staff members. Along with those in prison or jail, FL oversees another 214,066 people who are on probation and 4,566 who are on parole. The state operates with an annual budget of $ 2,300,000,000. It costs FL $20,553 to house each inmate for a year.
Table of Contents
What are Jail Records?
Florida jail inmate search records contain a ton of information about an offender in the prison system. From the time of arrest, a file is opened and then added to as the inmate progressed through the system. The first document is the RAP sheet detailing their offenses. The Florida inmate search record will also include general information like their name, race, age, gender and a physical description including any identifying marks like scars or tattoos. All local and state agencies that come in contact with the prisoner will add to the files. Each inmate upon arrival is assigned an ID number, and that code follows them all the way through until parole.
How to Perform Florida Inmate Search
FL makes it very easy to search for and find an inmate if you want to look someone up in the penal system. With just a first or last name search you can see a list of offenders. You can narrow that search down by an offense, ID number, county or the location of the facility they are held within. When you perform a search, you will see a lot of information such as mug shot, name, race, gender, hair and eye color, height, weight, birth date, admittance date, facility info, aliases, identifying marks, release date, their criminal history, court history, and other details. You can also use Florida prison inmate search online to find someone in jail or prison.
Creating Public Jail Records
From the time a criminal is picked up by police and arrested, the state starts keeping jail records of the individual. Each agency after that, that handles the prisoner adds to the records. When the person has court dates, rulings, charges or sentencing, the record is updated. When they are moved to a new facility their information is updated until they have completed their rehabilitation and been released on parole. Every event that takes place during their prison life is documented and kept in their jail record.
Criminal Justice Quick Facts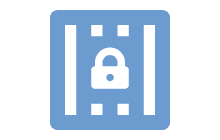 Florida Imprisonment Rate:
513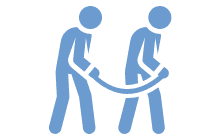 Prison Population:
99,974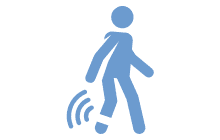 Probation Population:
221,446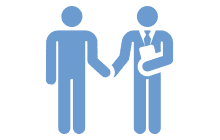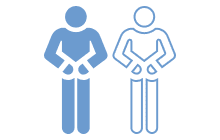 Racial Disparity in Incarceration Rate:
Black : White Ratio - 3.6 : 1
Hispanic : White Ratio - 0.2 : 1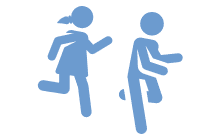 Juvenile Custody Rate (per 100 000):
153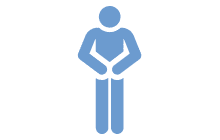 Disenfranchised Population:
1,686,318 (10.43%)
Disenfranchised African Americans:
499,306 (21.35%)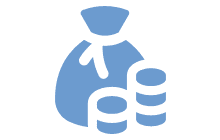 Corrections Expenditures (in millions):
2,720
Florida Prisoner Statistics by Gender
The number of Florida prisoners at the year-end of 2016 was 99,974, that saw a 1.4% decrease compared to the previous year. Females made up 6.9% of prison population while the number of male prisoners counted 93,111 in 2016.
Only one State with More Female Prisoners than Florida
| State | Number of Female prisoners |
| --- | --- |
| Texas | 14,335 |
2 States with More Male Prisoners than Florida
The Prisoner Change by Gender in % for the Last 10 Years
| | | | |
| --- | --- | --- | --- |
| | Number of Male Prisoners | | Number of Female Prisoners |
| | Change in Number of Male Prisoners | | Change in Number of Female Prisoners |
The Timeline of Total Prisoners from 2007-2016
The prison population of Florida is 99,974 inmates, that is 1.8% higher than it was 10 years ago. The highest number of prison population in Florida was in 2010, when the number of prisoners was 104,306 inmates.
Florida Parole Population
Florida parole population as of the beginning of 2016 counted 4,611 people, 27 paroles per 100.000 population. That's by 45 people less compared to the previous year, which has decreased by -1%.
Paroles per 100.000 population
Parole Total Population in Florida
Change in 2016, in Percentage and Number
Number on parole per 100,000 U.S. adult residents
Adults entering parole, by type of entry
| Type of Parole Entry | Number of Parolees |
| --- | --- |
| Mandatory: | 5,363 |
| Discretionary: | 34 |
| Reinstatement: | 0 |
| Term of supervised release: | 700 |
| Other: | 13 |
| Unknown or not reported: | 0 |
Florida Prisons
Operating on a $2.3 billion budget and with a staff of 89,102 employees, FL's prison and jail system is immense. The state houses more than 99,970 prisoners and another 52,268 in jail. Along with those figures,
The state's community corrections system keeps 214,066 inmates on probation and 4,566 on parole. Per one hundred thousand residents, FL has an incarceration rate of 481, a violent crime rate of 430 and a property crime rate of 2,687. It costs FL $20,553 per year to care for each inmate.
Federal Prisons located in Florida
Florida Inmate Records by Counties