Jail and Inmate Search in Arkansas
Arkansas has a total state inmate population of 26,147 with 8,610 people in jail and 17,537 in prisons. The state also has 1,347 criminals on probation and another 1,038 on parole. The Arkansas Department of Corrections operates and manages all correctional facilities for the state with a budget of $338 million and a staff of 3,800 employees. All Arkansas prisons are state-run carrying out directives from the Department of Justice and the court system. The state runs 75 jails over 75 different counties and 19 prison facilities.
Table of Contents
What are Arkansas Jail Records?
Arkansas inmate search records are the detailed documents that are collected, stored and updated on each inmate in the jail and prison systems. From the time someone is arrested, a file is opened and then added to based on new information regarding the person's actions, arrests, charges, rulings, and sentencing. Arkansas inmate search records follow the inmate to jail and are kept updated during their entire stay. They may include mug shots, physical descriptions, details of every offense, dates of parole or release and anything else that affects their time while incarcerated.
How to Perform Arkansas
Inmate Lookup
Chances are you may know someone incarcerated in the AR prison system. If you want to locate them and find out where they are jailed to visit or send them money, you can do so quickly. The state has their own rudimentary search tool where you can put in a variety of different criteria and using only first or last names you can see a list of inmates housed in jail and prison. You can search by gender, inmate ID, age, race, county, and other items. Once you see a list, you can narrow it down with the details and then click to see even more information on each person. You can also use Arkansas prison inmate search online for an even more complete report.
Creating Public Jail Records
AR keeps a vast, detailed database of inmate records that start when a person is charged with an offense. Once arrested as they progress through the penal system, every action and event that takes place is documented and stored within the file. Arkansas jail inmate search records are kept all the way through incarceration and beyond into parole. They may include visiting logs while in jail, mental or health issues, altercations, additional punishments and everything else that occurs. These records are publicly available and searchable.
Criminal Justice Quick Facts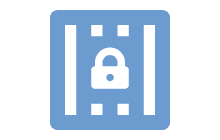 Arkansas Imprisonment Rate:
599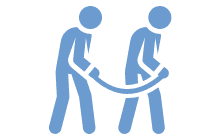 Prison Population:
17,476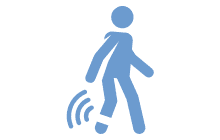 Probation Population:
35,938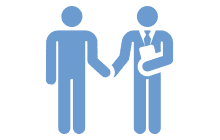 Parole Population:
22,910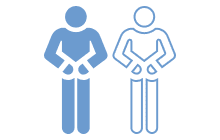 Racial Disparity in Incarceration Rate:
Black : White Ratio - 3.8 : 1
Hispanic : White Ratio - 0.6 : 1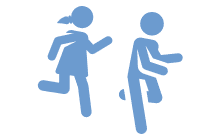 Juvenile Custody Rate (per 100 000):
175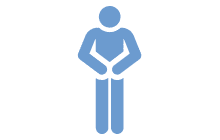 Disenfranchised Population:
66,705 (2.93%)
Disenfranchised African Americans:
26,106 (7.83%)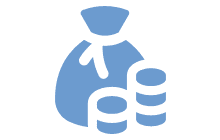 Corrections Expenditures (in millions):
516
Arkansas Prisoner Statistics by Gender
The number of Arkansas prisoners at the year-end of 2016 was 17,537, that saw a 1% decrease compared to the previous year. Females made up 7.8% of prison population while the number of male prisoners counted 16,161 in 2016.
5 States with More Female Prisoners than Arkansas
5 States with More Male Prisoners than Arkansas
The Prisoner Change by Gender in % for the Last 10 Years
| | | | |
| --- | --- | --- | --- |
| | Number of Male Prisoners | | Number of Female Prisoners |
| | Change in Number of Male Prisoners | | Change in Number of Female Prisoners |
The Timeline of Total Prisoners from 2007-2016
The prison population of Arkansas is 17,537 inmates, that is 22.5% higher than it was 10 years ago. The highest number of prison population in Arkansas was in 2014, when the number of prisoners was 17,874 inmates.
Arkansas Parole Population
Arkansas parole population as of the beginning of 2016 counted 22,910 people, 1038 paroles per 100.000 population. That's by 882 people more compared to the previous year, which has increased by 3.8%.
Paroles per 100.000 population
Parole Total Population in Arkansas
Change in 2016, in Percentage and Number
Number on parole per 100,000 U.S. adult residents
Adults entering parole, by type of entry
| Type of Parole Entry | Number of Parolees |
| --- | --- |
| Mandatory: | 1,783 |
| Discretionary: | 9,085 |
| Reinstatement: | 0 |
| Term of supervised release: | 0 |
| Other: | 0 |
| Unknown or not reported: | 0 |
Arkansas Prisons
The state runs 75 jails in as many counties. There are 8,610 inmates in jails. The state also operates and manages 19 prisons including 17,537 prisoners with a staff of 3,800 employees and a budget of $338 million. Arkansas community correction system currently has inmates on parole and probation. Along with those in prison, another 30,881 are on probation and 23,792 on parole. The incarceration rate in Arkansas is 583 per hundred thousand residents. The violent crime rate is 551 per hundred thousand, and the property crime rate is 3,269. The cost per inmate for a year is $24,391.
Federal Prisons located in Arkansas
Arkansas Inmate Records by Counties