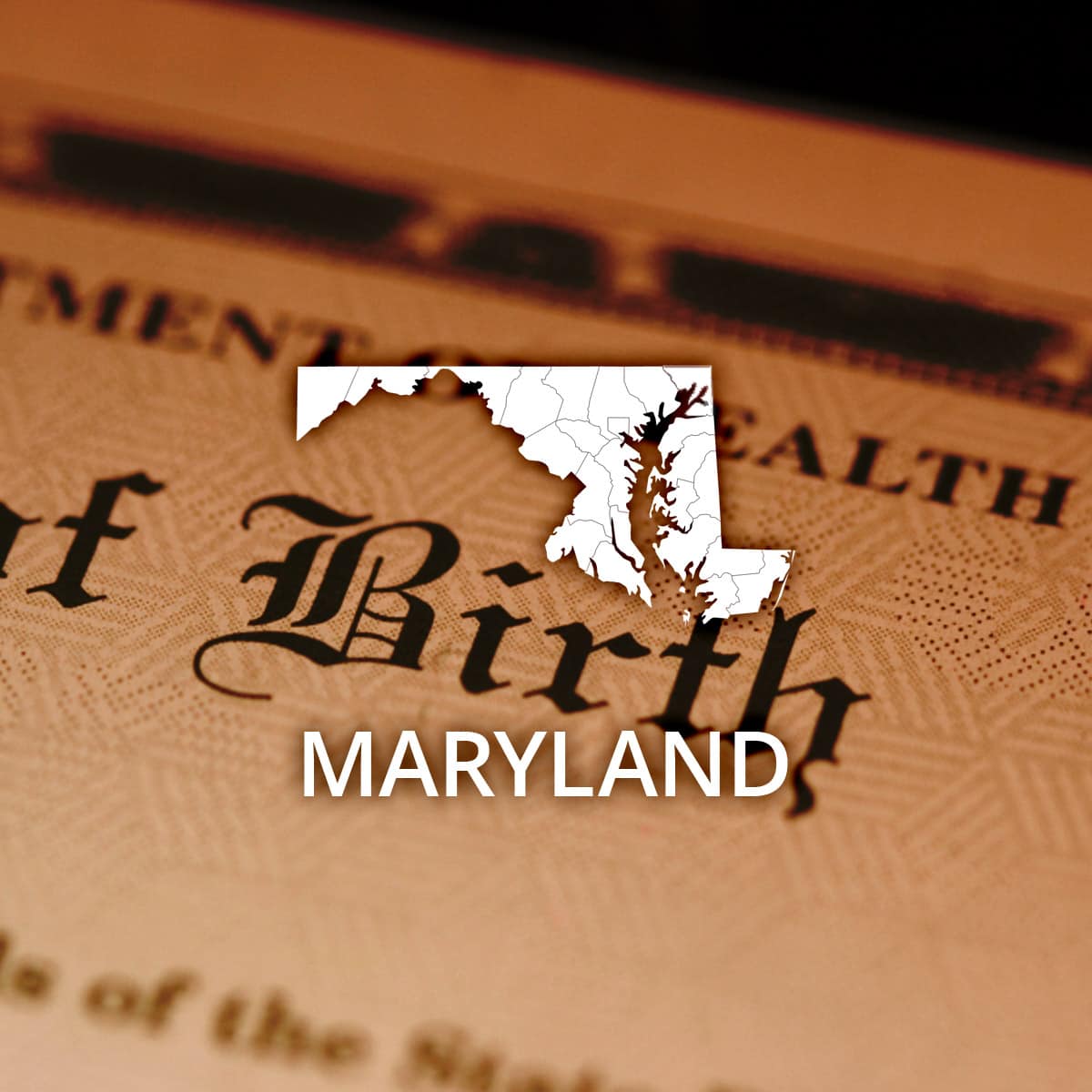 Organization:
Division of Vital Records; Department of Health and Mental Hygiene
Address:
6550 Reisterstown Road; P.O. Box 68760

,

Baltimore, MD

21215-0036
Remarks:
State office has records since August 1898. Records for city of Baltimore are available from January 1875. The cost for the Commemorative Birth Certificate is $50.00. For genealogical studies and older records, you must apply through the Maryland State Archives, 350 Rowe Blvd., Annapolis, MD 21401, (410) 260-6400. Personal check or money order should be made payable to Division of Vital Records. To verify current fees, the telephone number is (410) 764-3038. This will be a recorded message. Information on how to obtain certified copies is also available via the Maryland Vital Statistics Administration website.