Jail and Inmate Search in New Hampshire
NH has ten jails and six prisons spread over the state. Currently, there are about 1837 people in jail in the state and 2,818 in prison. NH has another 3,861 people on probation and 2,451 on parole. 8.4% of the prison population is doing life sentences. There are 2591 men in The state prisons and 227 women. The majority of inmates are Black (1040), the next highest demographic is Hispanic (398), and the rest are White. NH also has 69 juveniles in detention centers.
Table of Contents
What are New Hampshire Jail Records?
New Hampshire jail inmate search records are the documents and forms that follow an inmate through the prison system. At every turn and event, paperwork is filled out and entered into the consolidated system to keep track of where the prisoner is held, what programs they are involved in, their crimes, sentencing and any other details about their incarceration. New Hampshire inmate search records are shared among all law enforcement. They begin with the first RAP sheet and continue all the way through parole.
How to Perform New Hampshire Inmate Lookup
The State Department of Corrections has a simple inmate locator feature on their website. You can search with just a first or last name. You will see a list of inmates with their names, age, ID, where they are being held and their admittance date. You will also see a list of their court appearances and document dates. You cannot, however, click to see any further details. You may also choose to use a New Hampshire prison inmate search online, where you can search using a variety of criteria and get a complete criminal report along with mug shots.
Creating Public Jail Records
The state creates and maintains jail records for each inmate. When someone enters the prison system, a file is opened, and they are assigned a prison ID. This identifier follows them throughout the process. Each time a change occurs in the life of an inmate, the file is updated with new information. These records are kept to help facilitate rehabilitation and maintain order when supervising many inmates at one time. All law enforcement agencies have access to jail records to share information. Some of the records are made available to the public as well, which are available via North Hampshire inmate records search tool.
Criminal Justice Quick Facts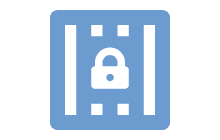 New Hampshire Imprisonment Rate:
219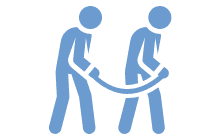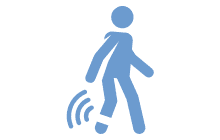 Probation Population:
3,861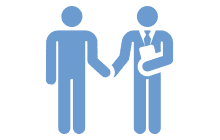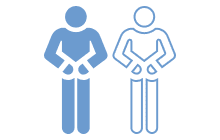 Racial Disparity in Incarceration Rate:
Black : White Ratio - 5.2:1
Hispanic : White Ratio - 2.0:1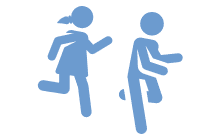 Juvenile Custody Rate (per 100 000):
54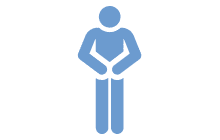 Disenfranchised Population:
3,031 (0.28%)
Disenfranchised African Americans:
204 (1.57%)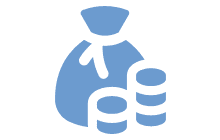 Corrections Expenditures (in millions):
117
New Hampshire Prisoner Statistics by Gender
The number of New Hampshire prisoners at the year-end of 2016 was 2,818, that saw a 2.7% decrease compared to the previous year. Females made up 8.1% of prison population while the number of male prisoners counted 2,591 in 2016.
5 States with More Female Prisoners than New Hampshire
5 States with More Male Prisoners than New Hampshire
The Prisoner Change by Gender in % for the Last 10 Years
| | | | |
| --- | --- | --- | --- |
| | Number of Male Prisoners | | Number of Female Prisoners |
| | Change in Number of Male Prisoners | | Change in Number of Female Prisoners |
The Timeline of Total Prisoners from 2007-2016
The prison population of New Hampshire is 2,818 inmates, that is 4.2% lower than it was 10 years ago. The highest number of prison population in New Hampshire was in 2013, when the number of prisoners was 3,018 inmates.
New Hampshire Parole Population
New Hampshire parole population as of the beginning of 2016 counted 2,451 people, 226 paroles per 100.000 population. That's by 15 people less compared to the previous year, which has decreased by -0.6%.
Paroles per 100.000 population
Parole Total Population in New Hampshire
Change in 2016, in Percentage and Number
Number on parole per 100,000 U.S. adult residents
Adults entering parole, by type of entry
| Type of Parole Entry | Number of Parolees |
| --- | --- |
| Mandatory: | 0 |
| Discretionary: | 785 |
| Reinstatement: | 573 |
| Term of supervised release: | 0 |
| Other: | 103 |
| Unknown or not reported: | 0 |
New Hampshire Prisons
The State's Department of Corrections is committed to serving the public and keeping safety through humane, secure correctional facilities with programs aimed at rehabilitation and successful re-entry into society. Currently, there are 4655 people incarcerated in the state. The state's community corrections system also oversees 3.861 inmates on probation and another 2,451 on parole. It costs NH $34,080 to house and care for an inmate for a year. Based on one hundred thousand residents, NH has an incarceration rate of 211, a violent crime rate of 198 and a property crime rate of 1,513. NH operates with an annual budget of $84 million and a staff of 781 employees.
Federal Prisons located in New Hampshire