Jail and Inmate Search in North Dakota
ND has a current inmate population of 4,001. 3,437 are male, and the other 564 are females. 42.91% of North Dakota inmates committed violent crimes. 31.96 were convicted of drug offenses. Along with those in jail and prison, North Dakota is responsible for 3,126 inmates on parole. The majority of North Dakota inmates are White, with the second largest nationality being Native American, followed by African American, Hispanic and then Asian. ND operates on an annual budget of $516 million and a staff of 845 employees.
Table of Contents
What are North Dakota Jail Records?
North Dakota jail inmate search records are the files and forms that follow an inmate through the criminal justice process. It begins with a RAP sheet when they are arrested. Then all court proceedings are added to the record along with other documents such as paperwork pertaining to moving to a new facility, participation in prison programs, charges, warrants, sentencing, visitor logs and everything else that occurs in the prisoner's life while incarcerated. These North Dakota inmate search records are shared among different law enforcement agencies, and some information is even available to the public.
How to Perform North Dakota Inmate Lookup
ND allows you to find an inmate using their "resident lookup" service. All you enter is the last name, and you will see a list of search results. You can click on each one to look at the details. The additional information you can view is full name, date of birth, possible release date and the facility's name and address. Although the information is limited, you can search via North Dakota prison inmate search online and see more details, including physical attributes, mug shots, arrests, convictions, sentencing, warrants and even their entire criminal history.
Creating Public Jail Records
The state administrators for the Department of Corrections and Rehabilitation are responsible for creating and maintaining the jail records for each inmate. They fill out forms and paperwork each time something changes or occurs in a prisoner's life. If the inmate has to appear in court, all the proceedings, rulings and sentencing are updated into the file. ND keeps a detailed accounting of all inmates to promote their rehabilitation and keep track of where they are in the system. All law enforcement has access to these jail records, which are available via North Dakota inmate records search tool.
Criminal Justice Quick Facts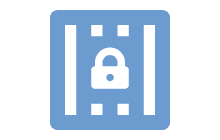 North Dakota Imprisonment Rate:
214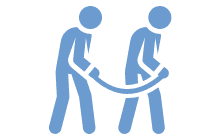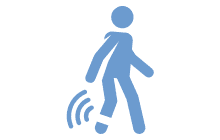 Probation Population:
6,343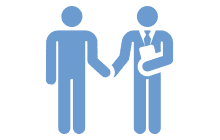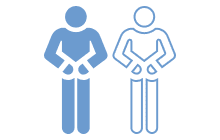 Racial Disparity in Incarceration Rate:
Black : White Ratio - 5.2:1
Hispanic : White Ratio - 2.3:1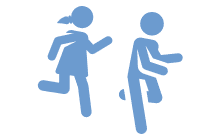 Juvenile Custody Rate (per 100 000):
203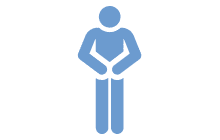 Disenfranchised Population:
2,178 (0.37%)
Disenfranchised African Americans:
182 (2.07%)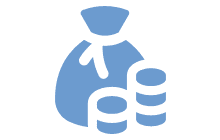 Corrections Expenditures (in millions):
115
North Dakota Prisoner Statistics by Gender
The number of North Dakota prisoners at the year-end of 2016 was 1,791, that saw a 0.2% decrease compared to the previous year. Females made up 11.9% of prison population while the number of male prisoners counted 1,578 in 2016.
5 States with More Female Prisoners than North Dakota
5 States with More Male Prisoners than North Dakota
The Prisoner Change by Gender in % for the Last 10 Years
| | | | |
| --- | --- | --- | --- |
| | Number of Male Prisoners | | Number of Female Prisoners |
| | Change in Number of Male Prisoners | | Change in Number of Female Prisoners |
The Timeline of Total Prisoners from 2007-2016
The prison population of North Dakota is 1,791 inmates, that is 26.5% higher than it was 10 years ago. The highest number of prison population in North Dakota was in 2015, when the number of prisoners was 1,795 inmates.
North Dakota Parole Population
North Dakota parole population as of the beginning of 2016 counted 634 people, 138 paroles per 100.000 population. That's by 170 people more compared to the previous year, which has increased by 26.8%.
Paroles per 100.000 population
Parole Total Population in North Dakota
Change in 2016, in Percentage and Number
Number on parole per 100,000 U.S. adult residents
Adults entering parole, by type of entry
| Type of Parole Entry | Number of Parolees |
| --- | --- |
| Mandatory: | 0 |
| Discretionary: | 1,545 |
| Reinstatement: | 0 |
| Term of supervised release: | 0 |
| Other: | 0 |
| Unknown or not reported: | 0 |
North Dakota Prisons
North Dakota's Department of Corrections and Rehabilitation runs 24 jails over 53 counties and another three prisons on an annual budget of $516 million with a staff of 845 employees. Their mission is to ensure public safety through programs of accountability, rehabilitation, and re-entry assistance. It costs ND $39,271 to house and care for each inmate for a. Along with those in prison, ND oversees 6,341 people on probation and 3,126 inmates on parole. Based on one hundred thousand residents, North Dakota has an overall incarceration rate of 234, a violent crime rate of 251 and a property crime rate of 2,296.