Jail and Inmate Search in Indiana
IN's Department of Corrections is the largest state agency overseeing more than 42,000 inmates in jail and prison across the state. With an extensive network of 92 jails and 18 prisons, the state's staff of 6,584 employees, manage and operate the entire system on a budget of $500 million. A small percentage of inmates take part in work-release programs designed to help integrate them back into society after parole. Along with those in prison, IN oversees another 108,302 people on probation and 8,385 on parole. The state has approximately 450 juveniles in detention centers as well.
Table of Contents
What are Jail Records?
For each inmate serving time in IN, there is a jail record with his or her name on it. Indiana Jail inmate search records are the documents, files and forms kept on every prisoner within the system. They can include everything from visitor logs, court appearances, new charges, and sentencing to health checkups and even moved to new facilities. Jail records are kept and maintained by different law enforcement agencies and facilities as the prisoner moves through the system. Each new event that takes place is logged and the file updated.
How to Perform Indiana Inmate Lookup
The state's state Department of Corrections does have an Indiana inmate search feature on their website however it is a bit fussy, and you have to have exact first and last names for it to work. In Indiana prison inmate search records you can see limited details about the inmate, where they are held and their sentencing. Another option for searching for someone in the state penal system is using an online search portal that offers more complete records like full criminal history, sex offender registry and other details including mug shots and physical description information. You can also see court data, charges, arrests, and additional information when using a third-party option.
Creating Public Jail Records
The state begins keeping jail records for someone the minute they are arrested. It starts with local law enforcement writing up a RAP sheet and then passing those records along to every other agency that takes possession of the prisoner. With every new event that takes place during his or her journey through the prison system, new files are created, new forms filled out, and the jail record is expanded with further information. Indiana jail records are updated daily or whenever something changes. They are shared among all branches of the justice system.
Criminal Justice Quick Facts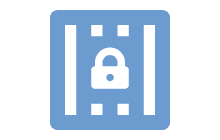 Indiana Imprisonment Rate:
442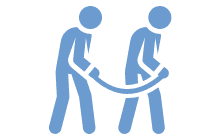 Prison Population:
25,530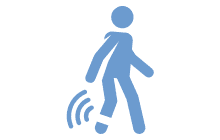 Probation Population:
111,709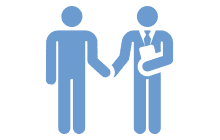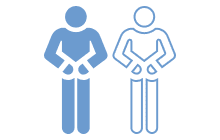 Racial Disparity in Incarceration Rate:
Black : White Ratio - 4.8 : 1
Hispanic : White Ratio - 0.9 : 1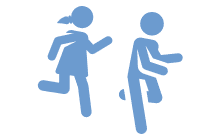 Juvenile Custody Rate (per 100 000):
217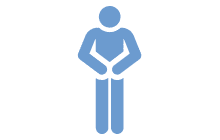 Disenfranchised Population:
29,658 (0.59%)
Disenfranchised African Americans:
10,317 (2.32%)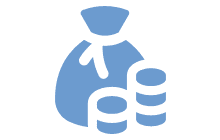 Corrections Expenditures (in millions):
796
Indiana Prisoner Statistics by Gender
The number of Indiana prisoners at the year-end of 2016 was 25,546, that saw a 6.6% decrease compared to the previous year. Females made up 8.6% of prison population while the number of male prisoners counted 23,341 in 2016.
5 States with More Female Prisoners than Indiana
5 States with More Male Prisoners than Indiana
The Prisoner Change by Gender in % for the Last 10 Years
| | | | |
| --- | --- | --- | --- |
| | Number of Male Prisoners | | Number of Female Prisoners |
| | Change in Number of Male Prisoners | | Change in Number of Female Prisoners |
The Timeline of Total Prisoners from 2007-2016
The prison population of Indiana is 25,546 inmates, that is 5.8% lower than it was 10 years ago. The highest number of prison population in Indiana was in 2013, when the number of prisoners was 29,913 inmates.
Indiana Parole Population
Indiana parole population as of the beginning of 2016 counted 9,420 people, 165 paroles per 100.000 population. That's by 1 people less compared to the previous year, which has decreased by -11%.
Paroles per 100.000 population
Parole Total Population in Indiana
Change in 2016, in Percentage and Number
Number on parole per 100,000 U.S. adult residents
Adults entering parole, by type of entry
| Type of Parole Entry | Number of Parolees |
| --- | --- |
| Mandatory: | 7,056 |
| Discretionary: | 0 |
| Reinstatement: | 0 |
| Term of supervised release: | 0 |
| Other: | 0 |
| Unknown or not reported: | 0 |
Indiana Prisons
Currently, 16,894 inmates are serving time in the state prisons, and another 2,538 are housed in county jails. IN's Department of Corrections operates and manages 18 adult facilities and five juvenile detention centers along with ten parole districts. Per hundred thousand residents, IN's incarceration rate is 384, their property crime rate is 2,589, and their violent crime rate is 405. The state community corrections system supervises 108,302 inmates on probation and another 8,385 on parole. Operating a budget of $500 million and a staff of 6,584, IN manages to keep the cost per inmate to only $14,823.
Federal Prisons located in Indiana
Indiana Inmate Records by Counties