Delaware Inmate Search
DE is one of the six states that use a unified prison and jail system with the two entities integrated at the state level. The other five states are Alaska, Connecticut, Hawaii, Rhode Island, and Vermont. DE's current inmate population is 4,910 with another 14,238 people on probation and another 141 on parole. DE is also holding 1,829 people that are awaiting trial. The state's Department of Corrections is one of the largest Executive branches in the state with over 2,500 employees. The unified system oversees at any given time between 6,500-7000 inmates with a budget of $155,000,000.
Table of Contents
What are Delaware Jail Records?
Delaware jail inmate search records are all the documents and forms kept together in one file about a person who has committed a crime and has been entered into the system. The state maintains a huge database of inmate records starting from the time of arrest then progressing all the way through incarceration and parole. Everything that occurs in the inmate's life including facility moves, charges, court rulings, sentencing, health screening, and altercations gets entered into their prison record. These records are frequently updated as new events occur.
How to Perform Delaware Inmate Lookup
Delaware houses all inmates in an offender database that you can search to look up someone incarcerated in the state. You can find out exactly where they are imprisoned if you want to visit or send money. All you need to search is the person's name or inmate ID. From Delaware prison inmate search you will see basic details including their name, age, race, gender, date of birth, location and possible release date. You can also use professional online portals to search for an inmate record and get even more information including their entire criminal history.
Creating Public Jail Records
Delaware inmate search records are created by the law enforcement agency that oversees whatever event or action is being taken in regards to the prisoner. It begins with an arrest and local police, then if the person is convicted and sent to jail, the Department of Corrections takes over and updates the records with all new information. Jail records may include mug shots, court documents, RAP sheet, admittance paperwork for the facility they are detained within and other things about anything that happens to them or by them while in the system.
Criminal Justice Quick Facts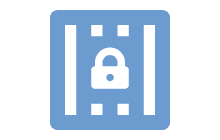 Delaware Imprisonment Rate:
440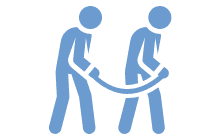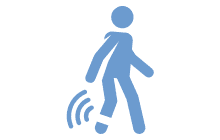 Probation Population:
15,646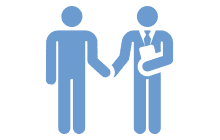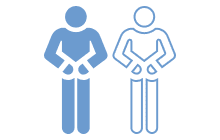 Racial Disparity in Incarceration Rate:
Black : White Ratio - 4.8 : 1
Hispanic : White Ratio - 0.9 : 1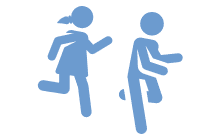 Juvenile Custody Rate (per 100 000):
176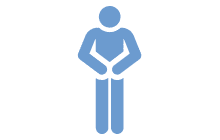 Disenfranchised Population:
15,716 (2,12%)
Disenfranchised African Americans:
8,113 (5.35%)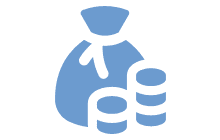 Corrections Expenditures (in millions):
299
Delaware Prisoner Statistics by Gender
The number of Delaware prisoners at the year-end of 2016 was 6,585, that saw a 1% decrease compared to the previous year. Females made up 8.2% of prison population while the number of male prisoners counted 6,047 in 2016.
5 States with More Female Prisoners than Delaware
5 States with More Male Prisoners than Delaware
The Prisoner Change by Gender in % for the Last 10 Years
| | | | |
| --- | --- | --- | --- |
| | Number of Male Prisoners | | Number of Female Prisoners |
| | Change in Number of Male Prisoners | | Change in Number of Female Prisoners |
The Timeline of Total Prisoners from 2007-2016
The prison population of Delaware is 6,585 inmates, that is 9.5% lower than it was 10 years ago. The highest number of prison population in Delaware was in 2007, when the number of prisoners was 7,276 inmates.
Delaware Parole Population
Delaware parole population as of the beginning of 2016 counted 425 people, 52 paroles per 100.000 population. That's by 38 people less compared to the previous year, which has decreased by -8.9%.
Paroles per 100.000 population
Parole Total Population in Delaware
Change in 2016, in Percentage and Number
Number on parole per 100,000 U.S. adult residents
Adults entering parole, by type of entry
| Type of Parole Entry | Number of Parolees |
| --- | --- |
| Mandatory: | 0 |
| Discretionary: | 0 |
| Reinstatement: | 0 |
| Term of supervised release: | 0 |
| Other: | 0 |
| Unknown or not reported: | 129 |
Delaware Prisons
Delaware runs a unified jail/prison system with over 2,500 employees. The Department of Corrections is the second largest branch of the executive office for the state. It costs the state $32,967 to house one inmate for a year. Their annual budget is $155 million. The Delaware community corrections system has 14,238 inmates on probation and another 141 on parole. Delaware's rate of incarceration per hundred thousand residents is 428. Their violent crime rate is 509, and a property crime rate is 2,766. Delaware maintains 11 different facilities over three counties. Delaware uses a five-level system for supervision and security of prisoners; 24-hour, work release, intensive probation, standard probation, and administrative supervision.