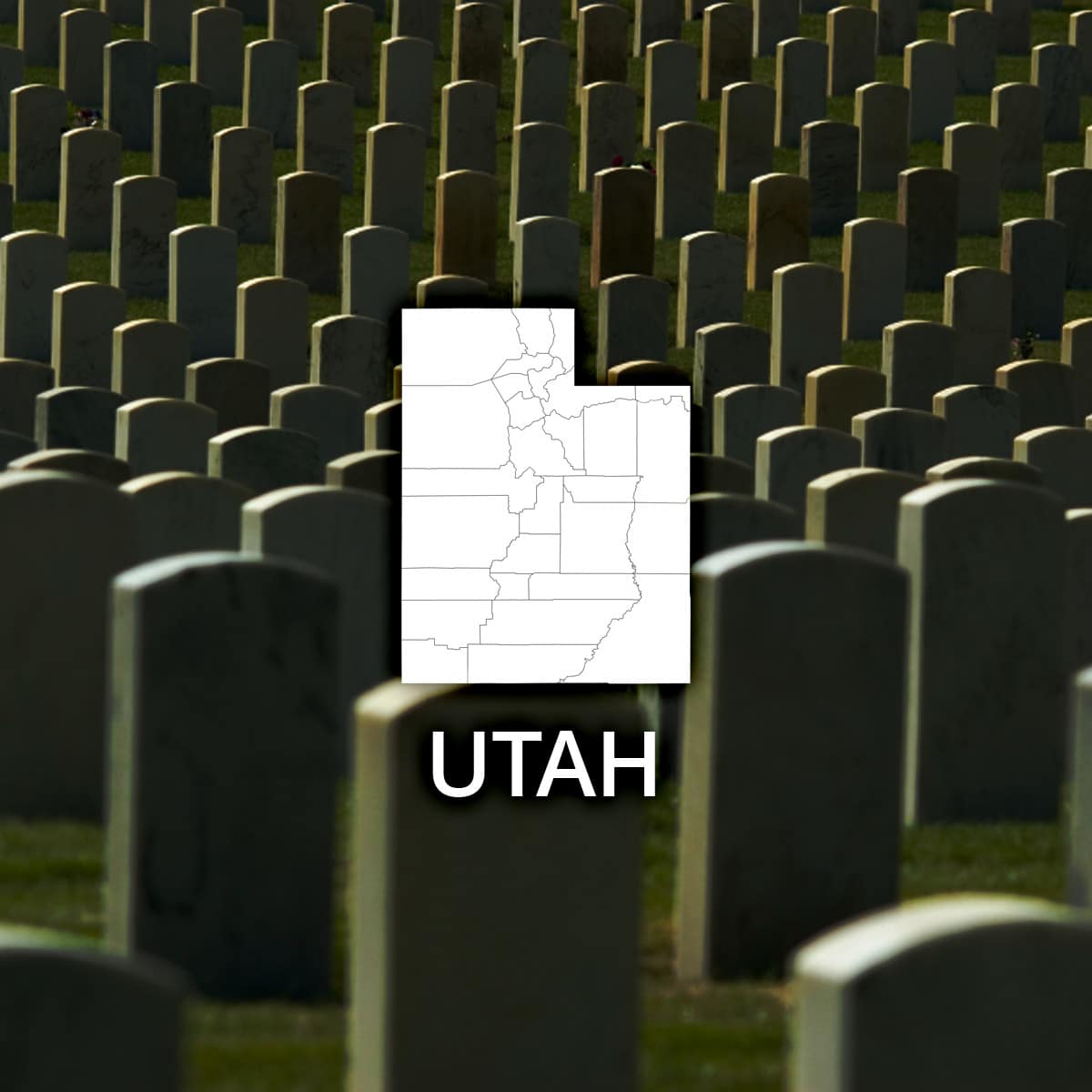 Cost of copy:
$18.00
Add'l copy at same time-$8.00
Organization:
Office of Vital Records and Statistics; Utah Department of Health
Address:
288 North 1460 West; P.O. Box 141012

,

Salt Lake City, UT

84114-1012
Remarks:
State office has records since 1905. Identification is now required for the purchase of a Utah Death Certificate. Mailed request must include an enlarged and easily identifiable photocopy of the back and front of your identification. If no proofs are enclosed, your application will be returned. For a list of acceptable identification see our website at the Utah Department of Health website. Additional copies, when requested at the same time, are $8.00 each. Personal check or money order should be made payable to Vital Records. To verify current fees, the telephone number is (801) 538-6105. This is a recorded message. Information on how to obtain certified copies is also available via the internet at the Utah Department of Health website.