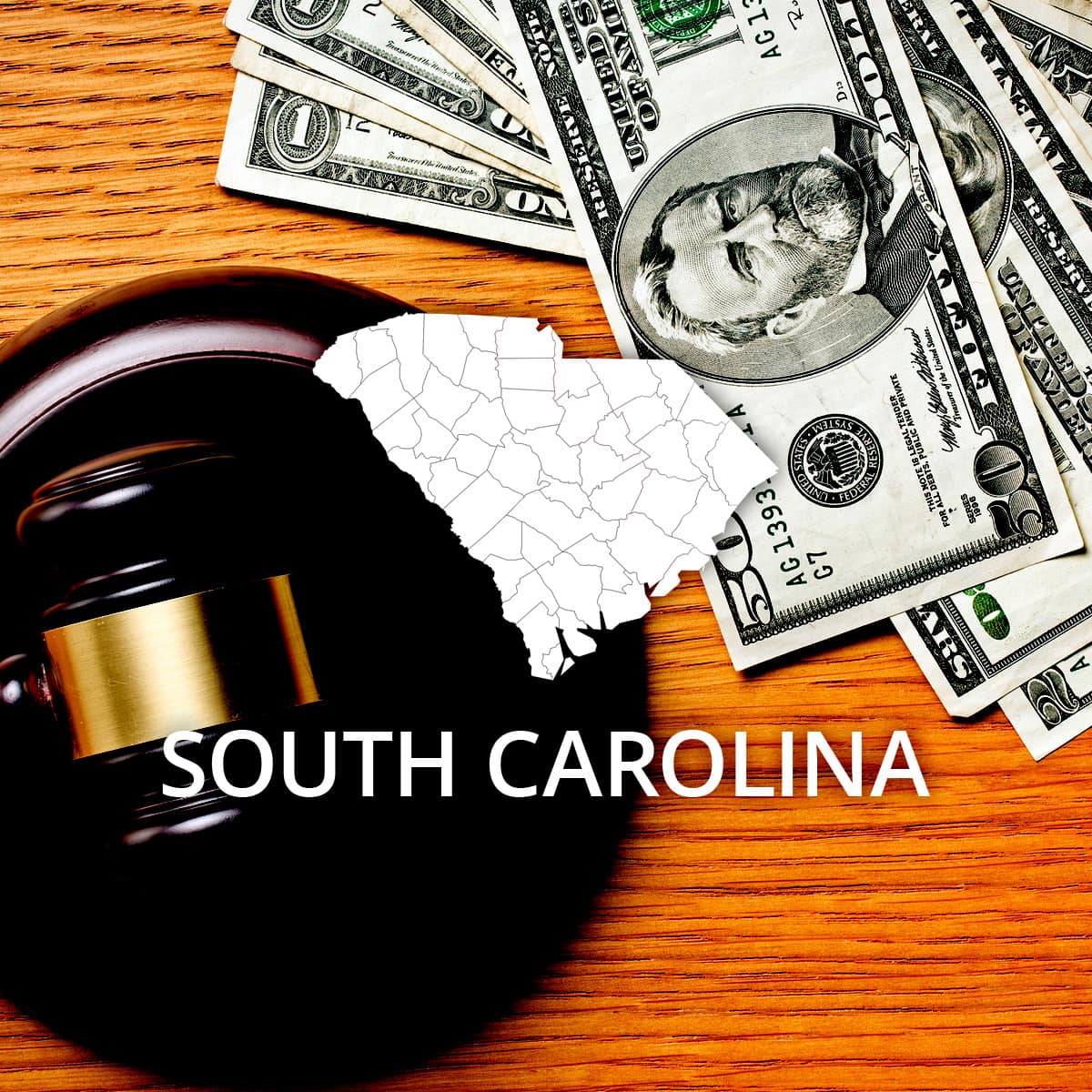 Filing bankruptcy is governed by the laws of the U.S. Bankruptcy Court. South Carolina has three District U.S. Bankruptcy Courts, all of which operate under the same rules and processes for filing. There are two main types of bankruptcy that an individual will file: either Chapter 7 or 13.
Types of Bankruptcy and Terms
The two most common types of bankruptcy are Chapter 7 and 13. Chapter 7 is typically sought when the debtor wishes to liquidate their belongings to try to pay some of the debts back to their creditors. Other debts may simply be discharged, especially if they are unsecured debts. Chapter 13 allows a person to negotiate lower balances and/or payments with creditors in order to keep their property, houses and cars.
Chapter 11 is filed by a business who wishes to reorganize their debts, and Chapter 12 is utilized by professional farmers and fishermen.
Steps to Filing Bankruptcy
The first step to filing bankruptcy should be to consult with a local attorney. If you cannot afford one, the American Bar Association can likely pair you with a lawyer who will consult for free or at a reduced rate.
Next, you will need to complete a credit counseling course approved by the court and provide documentation that you finished the course. This must take place within six months of filing the court petition for a bankruptcy.
If you want to file Chapter 7, you will have to meet a means test, which calculates your available income to pay debts after accounting for all sources of income and regular living expenses. This means test must accompany all other schedules and forms required by the court.
Expect to provide documentation of tax returns, w-2s, expenses and income sources to the court. You will also need to prove your identity with Social Security numbers and valid identification. All forms are due at specified dates, as well as court fees, which can range from a few hundred dollars to more than $1500. Chapter 7 petitioners can typically ask the court for a reduced payment plan of required court fees.
After the court accepts all paperwork, a meeting of creditors is scheduled. If you do not show up to the meeting, your case may be dismissed. Creditors will ask questions and the trustee will help negotiate liquidations and/or reorganization of debt. The agreed-upon final plan is submitted to court for approval.
After the court accepts the conditions of the meeting of creditors, the debtor must complete a financial management course from an approved local vendor. Once all of these conditions have been met, the bankruptcy will be discharged, or completed, by the court. The bankruptcy will then remain on your credit report for up to 10 years.
Additional information and bankruptcy forms can be found at http://www.uscourts.gov/forms/bankruptcy-forms or RecordsFinder.com Court Forms Section.
Location Specific Information
The District of South Carolina's U.S. Bankruptcy Court is located in Charleston at 145 King Street; in Columbia at 1100 Laurel Street; and in Spartanburg at 201 Magnolia Street.