Jail and Inmate Search in New Mexico
NM currently has 8,900 people in jail and 7,055 in prison. The average stay for someone in an NM jail is 80 days. 89% of those incarcerated in the state are awaiting trial. 33% are charged with a misdemeanor, and 25% have committed a non-violent felony. A shocking 42% have been arrested for a violent felony conviction. 1.8% has mental illness and has to undergo an evaluation before they stand trial. Mental health services generally add an additional 36 days to their stay. 20% of the violations are due to alcohol abuse and 16.2% property violations.
Table of Contents
What are New Mexico Jail Records?
New Mexico jail inmate search records are source documents that are filled out on every inmate in the prison system. When someone is brought in by local law enforcement, a RAP sheet is filled out and then charges filed. All court documents, jail paperwork, and eventually prison forms are included in the mix. These jail records follow the inmate from initial entry all the way through parole. They are shared among all law enforcement agencies to ensure consistency and reliability of information for anyone who takes custody of the prisoner.
How to Perform New Mexico Inmate Lookup
NM makes it very easy for someone to look up an inmate in the prison system. Using a New Mexico prison inmate search online you can enter either their name or prison ID. You will see a list of inmates and can click on each one to look at the details. The information you can review is mug shot, full name, offender ID, status, facility information, probation or parole officer, aliases, physical description including eye and hair color, weight and height, ethnicity, religion, education level and a list of offenses. You can also use a New Mexico inmate search online to find someone in a prison.
Creating Public Jail Records
Honoring their commitment to safety and well being for New Mexican residents, the state Department of Corrections creates and keeps very detailed records on every inmate in jail or prison. It begins with the initial arrest and intake paperwork. The files follow the inmate throughout their criminal justice system journey. Every step of the way, prison administrators fill out forms and create documents related to events that take place in the inmate's life. Everything is entered and stored in a massive database and kept online so other law enforcement agencies can access it via using New Mexico inmate records search tool.
Criminal Justice Quick Facts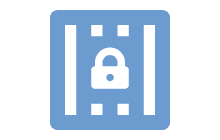 New Mexico Imprisonment Rate:
329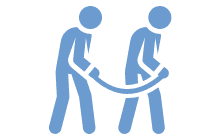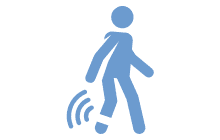 Probation Population:
13,778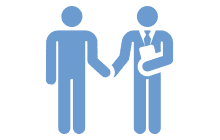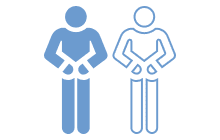 Racial Disparity in Incarceration Rate:
Black: White Ratio - 6.4:1
Hispanic: White Ratio - 2.0:1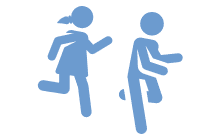 Juvenile Custody Rate (per 100 000):
164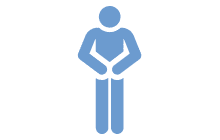 Disenfranchised Population:
24,286 (1.53%)
Disenfranchised African Americans:
1,581 (4.71%)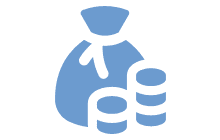 Corrections Expenditures (in millions):
332
New Mexico Prisoner Statistics by Gender
The number of New Mexico prisoners at the year-end of 2016 was 7,055, that saw a 0.7% decrease compared to the previous year. Females made up 10.1% of prison population while the number of male prisoners counted 6,344 in 2016.
5 States with More Female Prisoners than New Mexico
5 States with More Male Prisoners than New Mexico
The Prisoner Change by Gender in % for the Last 10 Years
| | | | |
| --- | --- | --- | --- |
| | Number of Male Prisoners | | Number of Female Prisoners |
| | Change in Number of Male Prisoners | | Change in Number of Female Prisoners |
The Timeline of Total Prisoners from 2007-2016
The prison population of New Mexico is 7,055 inmates, that is 9.1% higher than it was 10 years ago. The highest number of prison population in New Mexico was in 2015, when the number of prisoners was 7,104 inmates.
New Mexico Parole Population
New Mexico parole population as of the beginning of 2016 counted 2,763 people, 175 paroles per 100.000 population. That's by 17 people more compared to the previous year, which has increased by 0.6%.
Paroles per 100.000 population
Parole Total Population in New Mexico
Change in 2016, in Percentage and Number
Number on parole per 100,000 U.S. adult residents
Adults entering parole, by type of entry
| Type of Parole Entry | Number of Parolees |
| --- | --- |
| Mandatory: | 0 |
| Discretionary: | 0 |
| Reinstatement: | 0 |
| Term of supervised release: | 2,133 |
| Other: | 251 |
| Unknown or not reported: | 0 |
New Mexico Prisons
The state has 33 jails and six prisons. Each jail is in its own county. There are about 8,900 people in jail and another 7,055 in prison. It costs NM $35,540 per year to house and care for each inmate. The state operates with an annual budget of $323 million and a staff of 4,680 employees. The state community corrections system manages and oversees 12,714 people on probation and 2,780 on parole. Based on one hundred residents, NM has an incarceration rate of 335, a property crime rate of 3,937 and a violent crime rate of 703.