Jail and Inmate Search in Mississippi
Currently, MS has 21,231 people incarcerated in prison. Along with that, they have another 8,667 inmates on parole and 23,701 on probation. 61.55% of the offenders are Black, 36.91% are White, 1.05% are Hispanic, and the rest are Asian or Native American. The state also has 43 inmates on death row. 38.05% are incarcerated for drug offenses, 42.10% for non-violent crimes, 4.26% for violent crimes and 15.59% for sex offenses. MS's Department of Corrections is committed to protecting public safety through correctional rehabilitation and programs designed to assist offenders after release.
Table of Contents
What are Jail Records?
Mississippi jail inmate search records are the files that follow each inmate through the state penal system. The state's Department of Corrections operates and maintains prison and jail facilities along with youth detention centers and mental illness for offenders. To keep everything organized, they keep meticulous documentation on every occurrence in an inmate's life. From the time of arrest, paperwork is filled out and entered into the criminal database. These jail records are searchable and shared among all law enforcement agencies to keep everyone on the same page
How to Perform Mississippi Inmate Search
Mississippi inmate records search tool is a helpful resource to find an inmate located in prison or jail. All you need is their first or last names to search. After hitting the search button, you will see a list of inmates. You can quickly see their status and where they are being held. You can click on any one to see even more details like the most recent mug shot, name, race, gender, height, weight, eye, and hair color, build, date of birth, when they were admitted and their sentencing. You will also see their possible release date. You may also choose to use a Mississippi prison inmate search online to find someone in jail or prison.
Creating Public Jail Records
When someone is arrested for committing a crime in the state, the first document is created, and a file is opened for the offender. Each inmate has his or her own jail record. They are assigned an ID, and this identifier follows them all the way through the system. From the initial RAP sheet to prison records that are created with every new event and updated daily, Mississippi keeps their jail records online and available to all other agencies. This collaboration makes it easier when another facility takes responsibility for the inmate.
Criminal Justice Quick Facts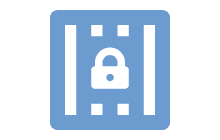 Mississippi Imprisonment Rate:
597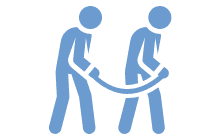 Prison Population:
18,666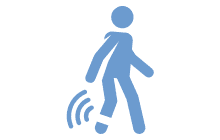 Probation Population:
36,333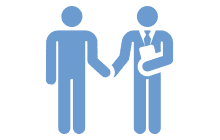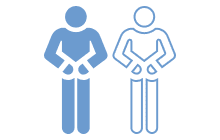 Racial Disparity in Incarceration Rate:
Black: White Ratio - 3.0:1
Hispanic: White Ratio - 0.6:1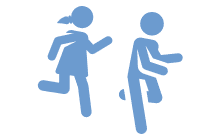 Juvenile Custody Rate (per 100 000):
74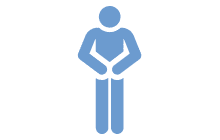 Disenfranchised Population:
218,181 (9.63%)
Disenfranchised African Americans:
127,130 (15.86%)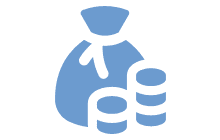 Corrections Expenditures (in millions):
360
Mississippi Prisoner Statistics by Gender
The number of Mississippi prisoners at the year-end of 2016 was 19,192, that saw a 1.5% increase compared to the previous year. Females made up 7.1% of prison population while the number of male prisoners counted 17,823 in 2016.
5 States with More Female Prisoners than Mississippi
5 States with More Male Prisoners than Mississippi
The Prisoner Change by Gender in % for the Last 10 Years
| | | | |
| --- | --- | --- | --- |
| | Number of Male Prisoners | | Number of Female Prisoners |
| | Change in Number of Male Prisoners | | Change in Number of Female Prisoners |
The Timeline of Total Prisoners from 2007-2016
The prison population of Mississippi is 19,192 inmates, that is 14.4% lower than it was 10 years ago. The highest number of prison population in Mississippi was in 2008, when the number of prisoners was 22,754 inmates.
Mississippi Parole Population
Mississippi parole population as of the beginning of 2016 counted 8,424 people, 381 paroles per 100.000 population. That's by 221 people more compared to the previous year, which has increased by 2.6%.
Paroles per 100.000 population
Parole Total Population in Mississippi
Change in 2016, in Percentage and Number
Number on parole per 100,000 U.S. adult residents
Adults entering parole, by type of entry
| Type of Parole Entry | Number of Parolees |
| --- | --- |
| Mandatory: | 621 |
| Discretionary: | 4,770 |
| Reinstatement: | 0 |
| Term of supervised release: | 0 |
| Other: | 862 |
| Unknown or not reported: | 344 |
Mississippi Prisons
The state has a total of 89 jails spread across 82 counties. Within those jails, they house 13,390 inmates. The state has another three prisons with 21,231 people incarcerated there. Along with those in prison and jail, MS's community corrections system has another 8,667 inmates on parole and 23,701 offenders on probation. Based on one hundred thousand residents, MS has an incarceration rate of 624, a property crime rate of 2,768 and a violent crime rate of 281. The state's Department of Corrections operates and maintains all the facilities with a budget of $374 million and a staff of 3,039 employees.
Federal Prisons located in Mississippi
Mississippi Inmate Records by Counties