Jail and Inmate Search in Maine
The Northeast state of ME has a jail population of 1,750 spread among 13 jails over 16 counties. The state also has seven prisons that house 2,404 inmates. There are also 160 youths located in detention centers. The majority of inmates are Black. The next largest demographic is American Indian, then Hispanic and finally White. Along with the inmates, ME is responsible for 6,817 people on probation and 21 inmates on parole. ME is dedicated to providing safety to residents by offering inmates programs and services that rehabilitate and reduce the likelihood of recidivism.
Table of Contents
What are Maine Jail Records?
Maine jail inmate search records are all the documentation that is filled out and kept on each inmate in the prison system. These records follow the prisoner throughout their time and even after they have been released and begin visiting their parole officer. The files start with arrest and their RAP sheet. Then everything that happens to them including court appearances, charges against them, sentencing, move to a new facility and other events are recorded and kept, so there is a complete file on each person incarcerated in Maine.
How to Perform Maine Inmate Lookup
The state has a nifty prisoner search tool that you can use to find someone in the penal system. They offer a bunch of criteria you can use to narrow down your searches such as name, gender, age range, weight, height, eye and hair color, race, identifying marks, status, and their location. You can even search by an offense type. The results of the Maine inmate search will show you a list of inmates with a thumbnail of their mug shot so you can be sure you have found the right person. You can click on each one to see more details such as convictions and full physical description.
Creating Public Jail Records
ME keeps very detailed jail records of each inmate, and the process begins when the person is brought in by local law enforcement when they are arrested. Every time something in the system affects a prisoner, like a move from jail to prison or a visitor from the inmate's lawyer, these are noted in the file. Maine prison inmate search records are vital to the system and are shared among all law enforcement agencies so that anyone who is responsible for the inmate has access to all the details.
Criminal Justice Quick Facts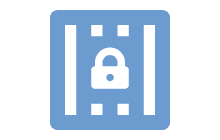 Maine Imprisonment Rate:
153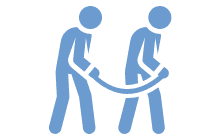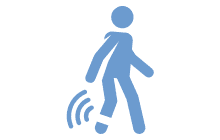 Probation Population:
6,702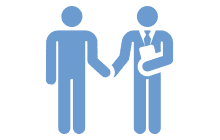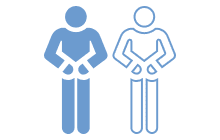 Racial Disparity in Incarceration Rate:
Black: White Ratio - 6.0:1
Hispanic: White Ratio - 0.7:1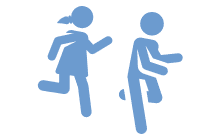 Juvenile Custody Rate (per 100 000):
67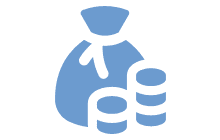 Corrections Expenditures (in millions):
182
Maine Prisoner Statistics by Gender
The number of Maine prisoners at the year-end of 2016 was 2,404, that saw a 5.5% increase compared to the previous year. Females made up 9.8% of prison population while the number of male prisoners counted 2,169 in 2016.
5 States with More Female Prisoners than Maine
5 States with More Male Prisoners than Maine
The Prisoner Change by Gender in % for the Last 10 Years
| | | | |
| --- | --- | --- | --- |
| | Number of Male Prisoners | | Number of Female Prisoners |
| | Change in Number of Male Prisoners | | Change in Number of Female Prisoners |
The Timeline of Total Prisoners from 2007-2016
The prison population of Maine is 2,404 inmates, that is 11.9% higher than it was 10 years ago. The highest number of prison population in Maine was in 2016, when the number of prisoners was 2,404 inmates.
Maine Parole Population
Paroles per 100.000 population
Parole Total Population in Maine
Number on parole per 100,000 U.S. adult residents
Adults entering parole, by type of entry
| Type of Parole Entry | Number of Parolees |
| --- | --- |
| Mandatory: | 0 |
| Discretionary: | 0 |
| Reinstatement: | 1 |
| Term of supervised release: | 0 |
| Other: | 0 |
| Unknown or not reported: | 0 |
Maine Prisons
Maine has 13 jails and seven prisons. Spread over 16 counties the jails house 1,750 inmates. Another 2,404 inmates reside in state prisons. The Maine community corrections system oversees another 6,817 people on probation and 21 inmates on parole. Based on one hundred thousand residents, the state has a violent crime rate of 124, a property crime rate of 1,646 and an overall incarceration rate of 137. It costs Maine $46,404 to care for a single inmate for one year. Maine's Department of Corrections annual budget is $186 million, and they operate with a staff of 1,317. The prison system is accredited by the American Correctional Association.
Maine Inmate Records by Counties