Jail and Inmate Search in Alaska
Alaska uses a unified jail/prison system where the two entities are integrated at the state level rather than local. Alaska's inmate population consists of 306 criminals in 15 local jails and 4,434 inmates incarcerated in 12 prisons. 1,871 employees run the jails and prisons, and they operate on a budget of $317 million. Within the Alaskan prison system, 804 people are incarcerated for violent crimes per hundred thousand residents. The property crime rate per hundred thousand residents is 3,353. The number of inmates currently on probation based on that same resident figure is 1,193 with another 326 on parole.
Table of Contents
What are Jail Records?
Alaskan jail records are the details that the state keeps on every inmate who is admitted into the system. These records are kept from the point of arrest and everything that happens after. The records may include mug shots, personal details and description of the criminal, all arrests, charges, and sentencing. You may also see their age, date of incarceration, race, and gender. The inmate records that are collected and maintained by the state cover all 19 boroughs.
How to Perform Alaska Inmate Lookup
AK keeps all inmate records online and searchable according to the Freedom of Information Act so you can easily look someone up who is in prison in Alaska. You can use the Alaskan-authorized database and search for inmates in AK with just the person's prison ID or name. You also have the option of using Alaska prison Inmate search tool for a complete record of their criminal activities. With both methods, using just someone's name you can see where they are being held and other pertinent information.
Creating Public Jail Records
Alaska's Chief Classification Officer of the Department of Corrections maintains the database of jail records for each inmate incarcerated in Alaska's prison system. Although Alaska does not have their own searchable database, they provide the information to VineLink service so you can find someone jailed in Alaska. The records you can access will provide basic information such as name, aliases, age, race, gender, date of incarceration, their ID number, and where they are currently detained. The Alaska jail inmate search will also show what the agency reported the information.
Criminal Justice Quick Facts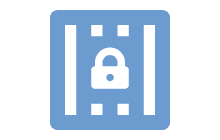 Alaska Imprisonment Rate:
374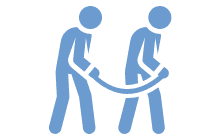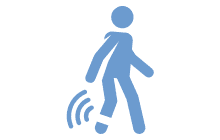 Probation Population:
6,513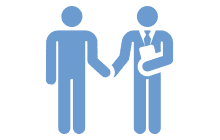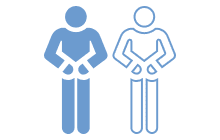 Racial Disparity in Incarceration Rate:
Black: White Ratio - 3.8: 1
Hispanic: White Ratio - 0.5: 1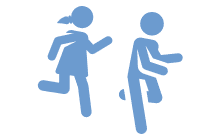 Juvenile Custody Rate (per 100 000):
262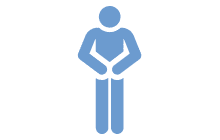 Disenfranchised Population:
14,439 (2.61%)
Disenfranchised African Americans:
1,450 (6.83%)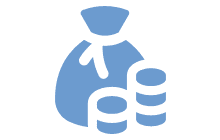 Corrections Expenditures (in millions):
365
Alaska Prisoner Statistics by Gender
The number of Alaska prisoners at the year-end of 2016 was 4,434, that saw a 16.9% decrease compared to the previous year. Females made up 9.2% of prison population while the number of male prisoners counted 4,024 in 2016.
5 States with More Female Prisoners than Alaska
5 States with More Male Prisoners than Alaska
The Prisoner Change by Gender in % for the Last 10 Years
| | | | |
| --- | --- | --- | --- |
| | Number of Male Prisoners | | Number of Female Prisoners |
| | Change in Number of Male Prisoners | | Change in Number of Female Prisoners |
The Timeline of Total Prisoners from 2007-2016
The prison population of Alaska is 4,434 inmates, that is 14.2% lower than it was 10 years ago. The highest number of prison population in Alaska was in 2015, when the number of prisoners was 5,338 inmates.
Alaska Parole Population
Alaska parole population as of the beginning of 2016 counted 2,100 people, 326 paroles per 100.000 population. That's by 288 people less compared to the previous year, which has decreased by -13.7%.
Paroles per 100.000 population
Parole Total Population in Alaska
Change in 2016, in Percentage and Number
Number on parole per 100,000 U.S. adult residents
Adults entering parole, by type of entry
| Type of Parole Entry | Number of Parolees |
| --- | --- |
| Mandatory: | 325 |
| Discretionary: | 143 |
| Reinstatement: | 249 |
| Term of supervised release: | 0 |
| Other: | 0 |
| Unknown or not reported: | 0 |
Alaska Prisons
The state is one of six states that use a unified justice system where their jails and prisons are integrated. The state operates 12 prisons and 15 jails. The Alaskan prison population has decreased over the past few years by almost 1000 offenders per year. AK is dedicated to ensuring the safety of the community and therefore offers secure confinement along with rehabilitation programs and "supervised community reintegration" to help inmates after release. The state holds high standards in regard and treats all criminals with human dignity in a safe environment where they can pay their debt to society while also learn how to be a better member of society once released. The cost to house one inmate for the year is $49,800 with a total annual budget of $317 million and 1,871 staff members.