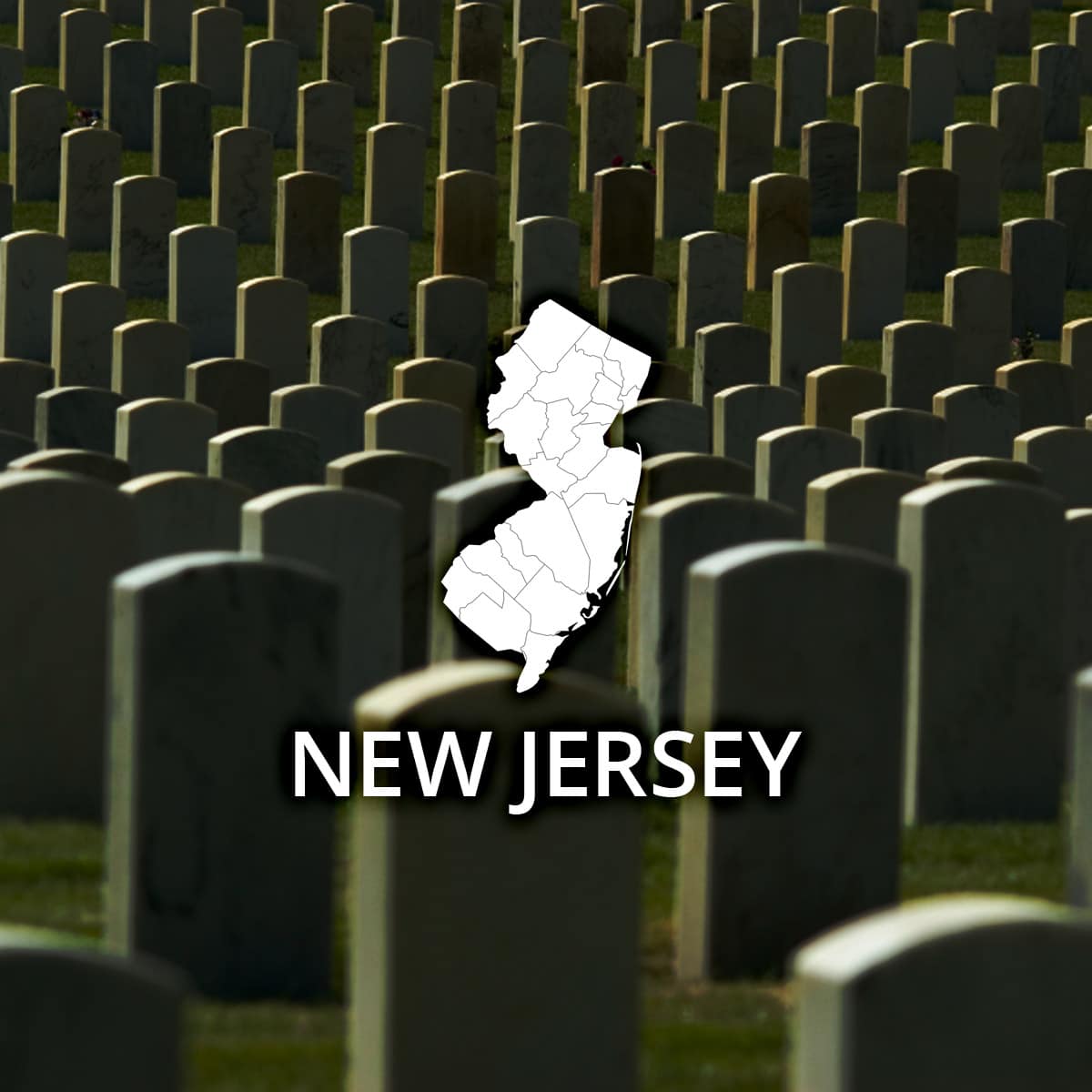 Cost of copy:
$25.00 for initial copy. Additional copies of the same record ordered at the same time are $2.00 each.
Organization:
Office of Vital Statistics & Registry; NJ Department of Health
Address:
P.O. Box 370

,

Trenton, NJ

1-866-649-
Remarks:
The State Office of Vital Statistics and Registry maintains records from 1916 to present. For older records, please see information for the State Archives. All requests must include a copy of the requestor's valid identification, payment of the appropriate fee and proof of relationship to the individual listed on the vital record. A State or local Registrar may issue a certified copy of a vital record only to persons who establish themselves as the subject of the vital record, the subject's parent, legal guardian or legal representative, spouse, child, grandchild or sibling, if of legal age, to a State or Federal agency for official purposes, pursuant to court order or under other emergent circumstances as determined by the Commissioner. All other applicants will be issued a Certification that state the document is not for identification or legal purposes.