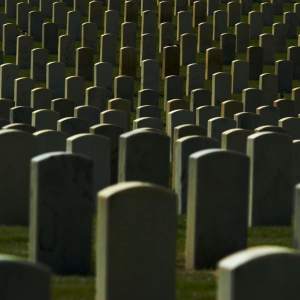 A death certificate caps the phases of life that are accompanied by one thing: paperwork. For each of the 2.5 million people who pass away in the United States each year, the government documents the time, date, place and cause, capping documentation of a life that began with a birth certificate, records of immunizations, school attendance, marriage, businesses, and collection of Social Security in retirement.
Death records are comprised of many things, official and unofficial. Death certificates, obituaries and funeral home records can paint a detailed picture of a person's life if you are researching, including vital information like occupation, children's names and ages, educational background, place of birth, parents and siblings' names, and places he lived. But obituaries are unofficial, meant to memorialize a person, and are not considered unbiased information.
Death certificates are official records that can be two different things: the document that a physician signs attesting to a person's time, date, place and cause of death as well as the document that an office of vital statistics provides to authorities, family members, and others for legal purposes.
Purpose of Death Certificates
A death certificate is an official government document that notifies agencies to stop services to the deceased, including Social Security or Medicaid payments. It includes the Social Security number of the deceased for tracking purposes.
Estate executors may seek certified copies of death certificates that are issued by government authorities, usually a town or county clerk, to make legal claims such as cashing an insurance policy, initiating the probate process, or selling property that belonged to the deceased.
Government agencies such as the census bureau and Centers for Disease Control depend on the information provided on death certificates to track diseases, longevity, and other statistical information. That's why it's important for them to have an accurate cause of death on the document: to follow trends based on location, age, ethnicity, prevalence of disease and more.
Doctors aren't the only ones who may sign death certificates. In some instances, when the cause of death is certain and obvious, others with medical training like nurses or paramedics, or justices of the peace may bear official witness to a death. Even so, an autopsy may be performed to make a clear determination of the cause or contributing factors for record keeping purposes (such as alcohol use involved in a traffic accident or heat stroke in an elderly person). In the case of brain dead individuals on life support, a specialized medical professional (neurosurgeon) must establish brain death.
Death Records Statistics Infographic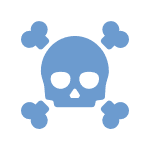 Number of deaths:
2,596,993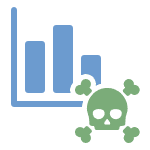 Death rate:
821.5
deaths per 100,000 population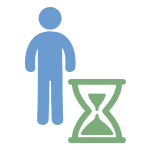 Life expectancy:
78.8
years
Infant Mortality rate:
5.96
deaths per 1,000 live births
Number of deaths for leading causes of death:



Chronic lower respiratory diseases:
147,101

Accidents (unintentional injuries):
136,053

Stroke (cerebrovascular diseases):
133,103
Alzheimer's disease:
93,541


Influenza and Pneumonia:
55,227

Nephritis, nephrotic syndrome and nephrosis:
48,146

Intentional self-harm (suicide):
42,773
Obtaining death certificates
The availability of death certificates varies from state to state: some consider them public records while others consider them confidential and do not allow unlimited access. Many states have a "tangible interest" limitation that allows only those with a direct connection to the deceased to get records, but those individuals do not have to be related to the dead person as they may include private investigators, estate executors and others. This is done out of concern for identity theft.
Death certificates are filed in the location of the person's death, not necessarily his home state. Contact the city hall in the place of death for instructions on ordering a copy of a death certificate. If the document is not considered publicly available, you may be able to request a "review" copy that omits information like social security number, cause of death, and other details.